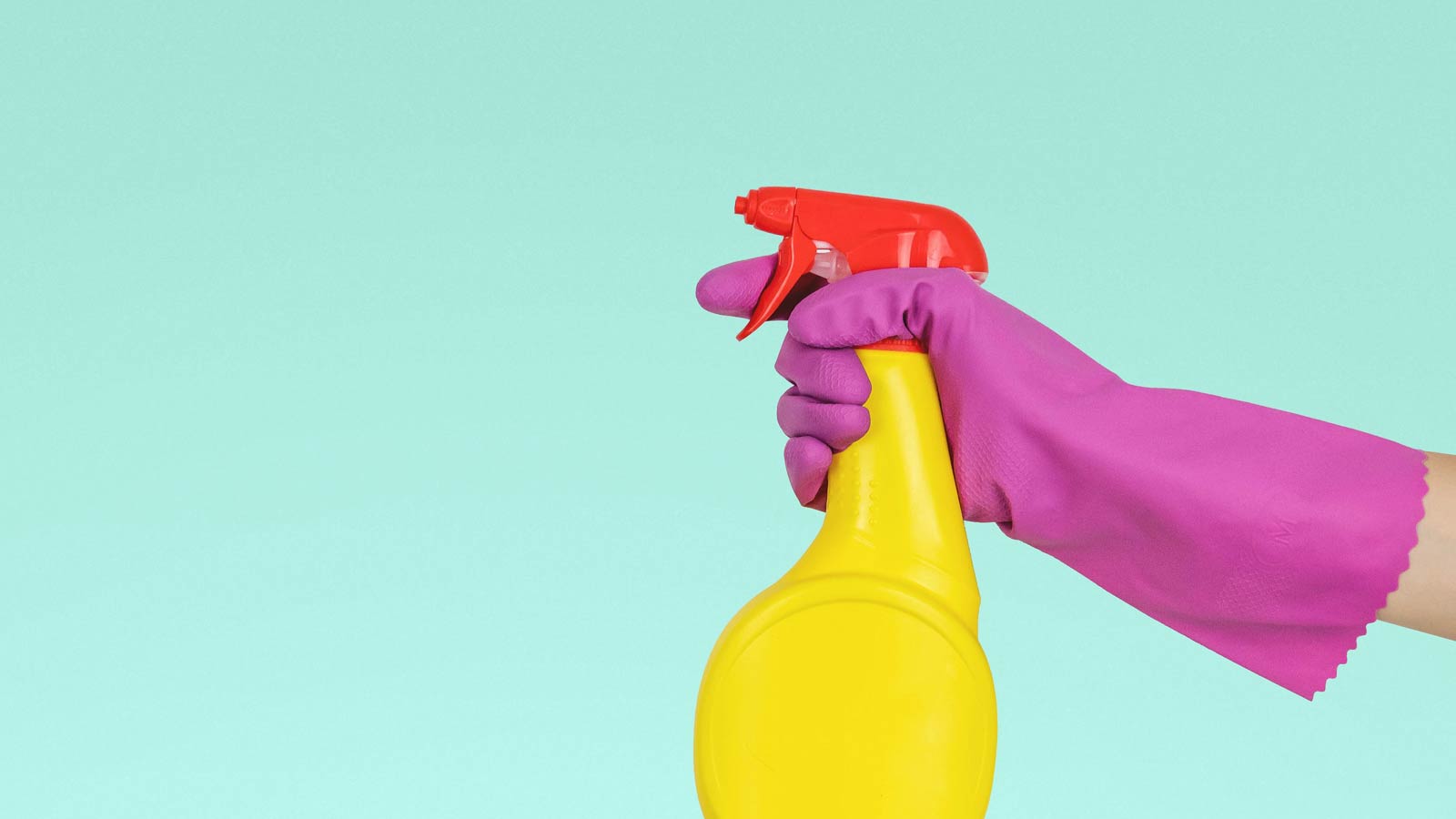 Where some people have always been more sensitive to cleanliness than others, the pandemic has caused a huge shift in mindset. Guests didn't think much about touching doorknobs or light switches, or using bathrooms where others stayed previously, as long as it looked clean. Your future guests will most likely be extremely sensitive to how clean and safe your accommodation is — since the virus is invisible to the eye. In fact, cleaning protocols might become one of the factors guests consider most when deciding at which property they would like to stay.
Decide on a plan.
Thinking about how you will approach hygiene once you can welcome your first guests back is crucial at this time. Decide how you will step up your cleaning and disinfecting efforts; combine the steps into a pllan; and start rolling it out as soon as you can. This plan should focus on how you will protect your staff and guests, and include plans for guests displaying symptoms.
A few aspects to consider:
The cleaning and disinfecting of:
Whether you will open facilities like a swimming pool, spa or business centre immediately again.
How you will encourage social distancing of your guests.
To ensure minimum contact, should you cut down on services like the mini-bar, newspaper delivery, turn-down and changing of linen daily?
How to win some additional cleaning time for disinfecting and 'resting' of your rooms.
If the current cleaning products you use are sufficient in dealing with traces of the virus.
Providing personal protection equipment for your team and training them on best use and recommended way to discard these.
Installing sanitation stations or providing disinfectant wipes throughout the property for use by guests and staff.
How you will deal with guests displaying symptoms of the virus, including whether you can potentially provide isolation facilities for them. Do you know which steps to take immediately?  Who to inform?
Explain your measures to the team.
Once your plan is laid out, your staff should be the first to get onboard. Discuss the details of the plan and explain why each measure is in place. Make sure everyone understands what to do and how to react if a guest has symptoms of the virus. It will be important to deal with this tactfully but efficiently.
Protect your staff and guests.
Protecting your staff not only shows your dedication to their health and safety, but also to that of your guests. It will be responsible to provide masks (and possibly gloves) to staff members who work with your guests in a closer environment. Seeing these measures will also reassure the guest that you are committed to the cause.
Suggestions to employees:
Get into the habit of disinfecting your work environment at regular intervals (set an alarm if you have to). Pay special attention to anything you touch regularly.
Wash your hands often with soap and water for at least 20 seconds at a time.
Report any symptoms of flu you might experience as soon as possible.
Wear a clean uniform daily. The virus can survive on some surfaces for up to a few days.
Practice social distancing when taking breaks or having meals.
You might also consider:
Temperature checks of team members when they arrive for work (a high temperature might mean sending the staff member home).
Having some key employees stay over at the property if occupancy allows it. This might save on the hassle and risk of travelling with public transport.
Sanitising uniforms properly on behalf of your staff.
Once your team is on the same page with your plan you need to let your potential guests know of the measures you are taking to ensure their safety.
For useful links, industry updates, advice and answers to your COVID-19 questions,  please see our COVID-19 page.