a
The NightsBridge 'In Your Shoes' project:
We want our new team members to understand what a day in the life of one of our clients is like. The buzz, the million things happening at once. After this experience we find they take away a huge sense of respect for the daily challenges faced, which sticks with them throughout their career. They also get to see NightsBridge in action from the other side of the coin, which helps everyone to understand how important making life easier for our clients is.
I recently spent a day at Oak Manor, a 9-bedroomed property with self-catering studio apartments in Newlands, Cape Town. I was there to learn more about their operations and how they use NightsBridge to manage their business.
A typical day at Oak Manor begins with breakfast for guests. After the checkout time, the staff clean rooms and prepare for the arrival of new guests. They make notes of any special requests and go out of their way to create a home-away-from-home experience, even baking a birthday cake when needed.
I jumped in to help by making a few beds. Thuli and Nosi, two of the staff members, taught me how to set the scene for a relaxing and welcoming stay. We added flowers, dimmed the lights and put on some soft music. We also had some divine scones and coffee while we chatted about the industry.
One of the biggest challenges Oak Manor faces is loadshedding. To help mitigate the impact of being without power for periods they have installed solar lights outside and a gas stove in the kitchen. They're also in the process of getting an inverter, which will allow them to keep the lights on even when the power is out.
Andre, the owner, runs other businesses at well so it's important to her that she can trust that her team to carry out her vision. She also believes in being prepared for anything. That's why she loves the NightsBridge App on her phone, which she jokingly calls her 'Bible'. With the app she can make bookings, manage her availability and even upload new photographs to her booking engine. 95% of Oak Manor's bookings flow through Booking.com, followed by direct commission-free bookings through the NightsBridge booking engine on their own website.
Here are some of the things I learned during my day at Oak Manor:
The importance of customer service: The staff at Oak Manor are always willing to go the extra mile to make sure that guests have a positive experience. They are friendly, helpful, and attentive to guests' needs.
The need to constantly innovate: The hospitality industry is constantly changing, so it is important for accommodation establishments to keep up. Oak Manor is doing this by using NightsBridge to stay on top of the latest booking technology.
Focussing on your property's unique selling points: Oak Manor has a beautiful outdoor garden, which they promote with good quality photographs on their website. They've also enclosed an area to be able to offer pet-friendly accommodation, which will bring in bookings from a new avenue.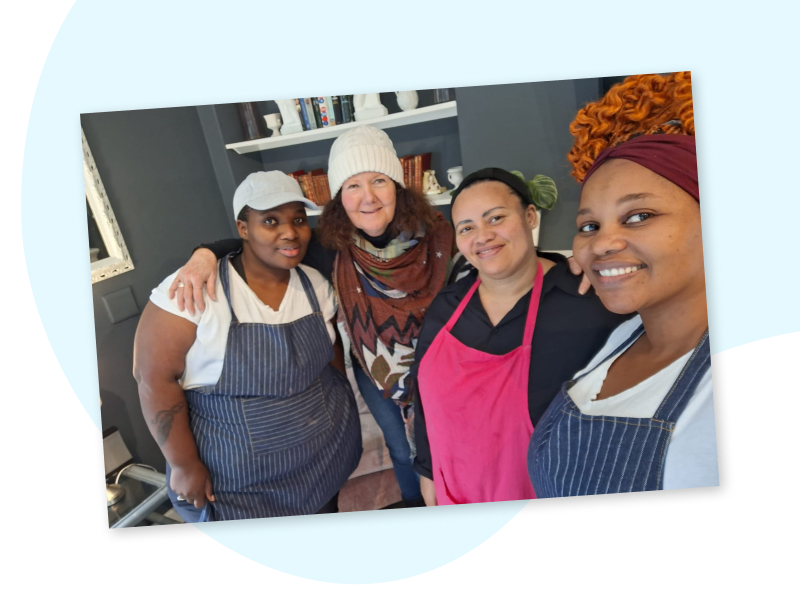 I really enjoyed my visit and meeting the hard working Tuli, Nosi and Andre! I'm very impressed with the steps they've taken to improve the property, and hope that the advice I could give them would help them grow even more.
** Dalene Habtewold is a PayBridge Consultant at NightsBridge.