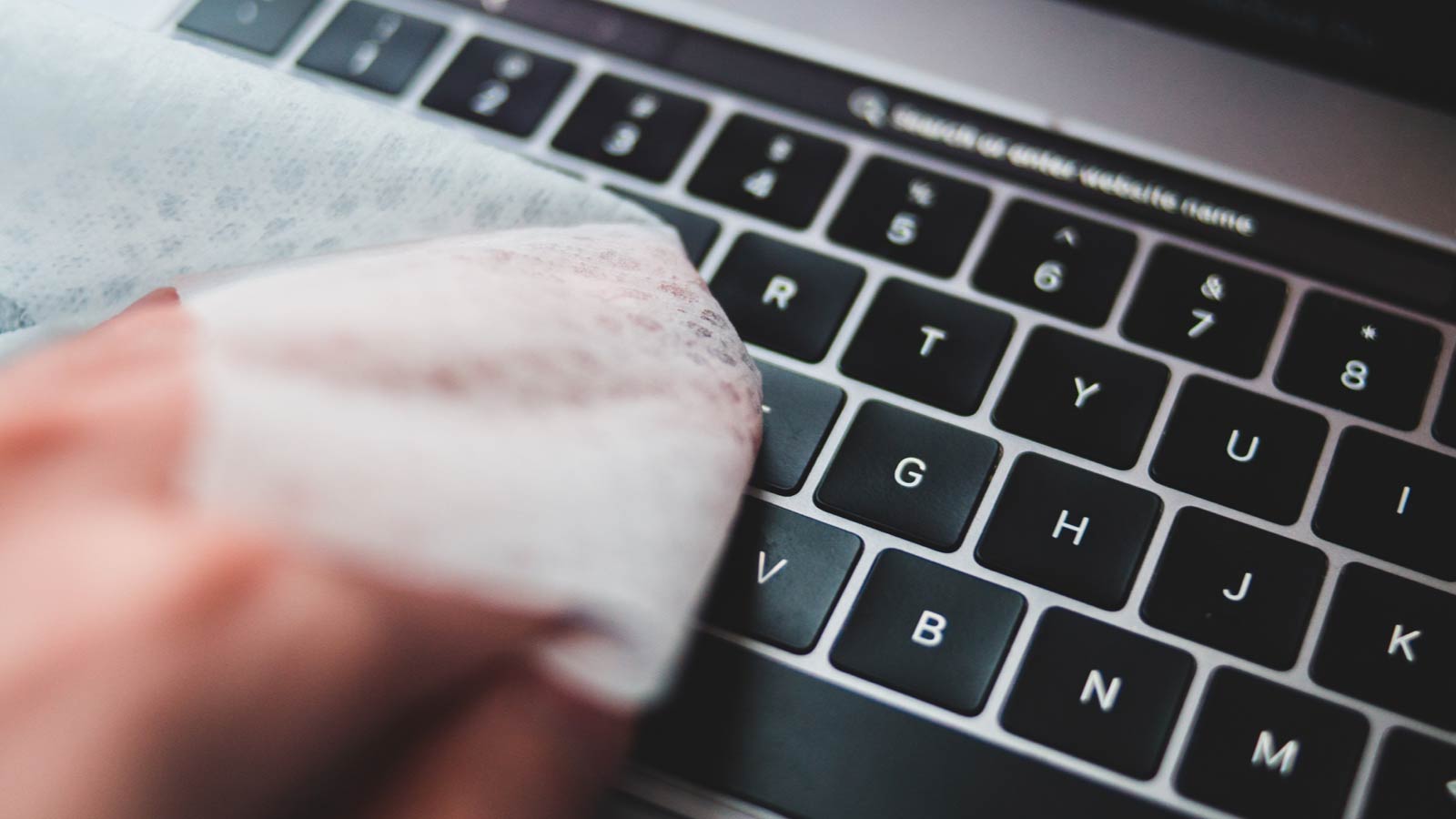 Your reception area or desk will usually be the first point of contact with your guest. Here they will meet your staff and get a sense of your hygiene plan in action.
On guest arrival:
Provide masks (and possibly gloves) to staff welcoming guests at their vehicle or at the gate.
Consider gifting a mask to your guest at this early stage as well.
Disinfect the handles of guest luggage with disinfectant wipes before touching it. Tell your guests what you are doing prior to doing it.
The option of taking guest temperature on arrival is widely debated as it could be seen as intrusive. It is a suggested way of identifying guests with symptoms before allowing them access to the property though.
Check-in / Check-out:
Your reception team should be wearing masks and sanitiser or wipes should be available to the guest.
Think of ways to shorten the time a guest has to spend at your front desk.
Consider moving your check-in documentation to a tablet that can be disinfected before and after use.
Visibly disinfect your card machine before moving it to a spot where the guest can insert their own card and complete the transaction themselves. Disinfect again after use.
Or move the check-in/check-out process online — You can email the guest an invoice along with a PayBridge link for payment and they can process this on their own device.
Briefly discuss your hygiene plan with your guest, or have a PDF set up (see example here) to forward to their phone after check-in. (Minimise paperwork!)
General advice:
Clean and disinfect all items used by staff (like phones, computers, photocopiers, cellphones and walkie talkies) at the start or end of each shift.
Have contact details of health authorities, medical centres, public and private hospitals, and assistance centres on hand for use whenever a guest may feel ill.
For useful links, industry updates, advice and answers to your COVID-19 questions,  please see our COVID-19 page.