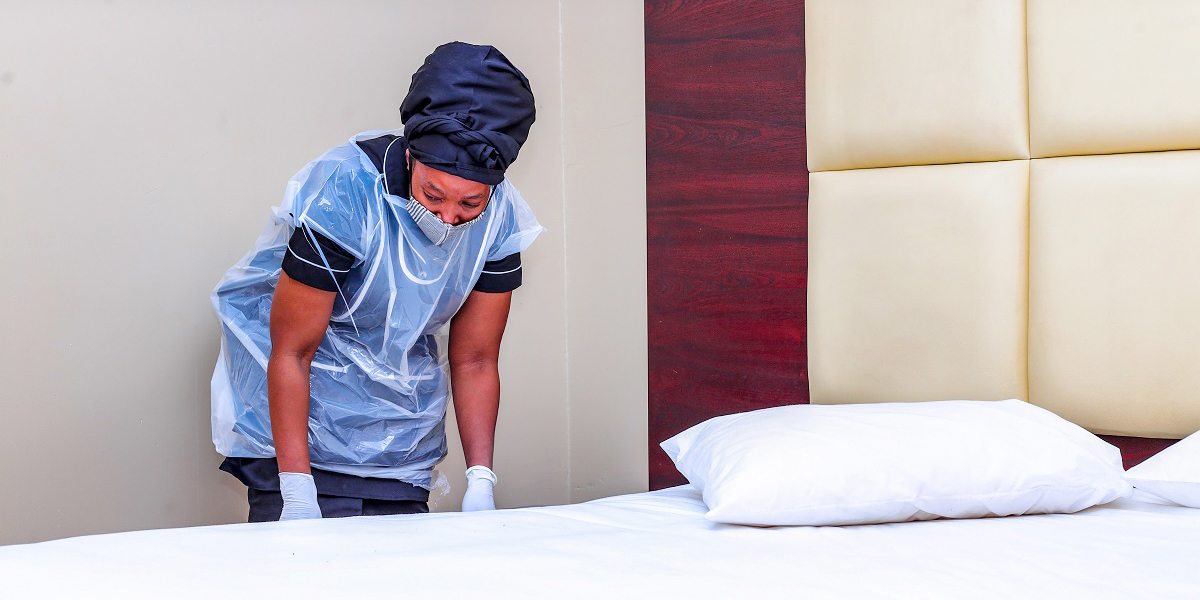 You've had to face many almost insurmountable challenges in the past year, so the prospect of having to run through reams of COVID-19 protocols, guidelines, and norms and standards to keep guests and staff safe must seem like the last straw.
Much as we'd all rather wish this away, our very survival depends on facing this monster pandemic head-on and making some changes within our businesses so we can continue to operate. And use the opportunity to enhance your guest's experience while you're at it.
You're probably wondering where to start. Don't worry! We've done the heavy lifting for you and put together this easy checklist of must-do protocols so that you're ticking all the right boxes when it comes to COVID compliance and convenience for your guest.
In case you need a helping hand as you navigate this ever-changing, post-COVID world, check out these tips on implementing the official directives:
Security
Since your establishment is open to staff and guests, you'll need to know about any recent trips they've taken, so keep a register to record this information.
Not everyone knows about the protocols with which you're required to comply, so compile an action plan outlining the process your team will be using to manage any COVID-19 positive cases and share this with guests and staff.
Get the word out by developing a user-friendly guide outlining the steps your establishment will take to prevent COVID-19 infections. Give everyone easy access to this information by sharing it across multiple platforms e.g., your website, posters in public areas, electronic messages in rooms.
Has your guest forgotten their mask? Show you care by keeping a few handy, which they can take for their use.
Hygiene Standards
Having to ramp up your cleaning and sanitisation efforts is unfortunately unavoidable, even if you were particularly fastidious about this before COVID-19.
After your guests have checked out, make sure all touchpoints, e.g., door handles, furniture, TV remotes and other movable items, wall surfaces close to traffic/seating/bedside areas, and all floors surfaces, equipment and floors are disinfected.
Give the bathrooms, including all wall surfaces, some extra attention and clean them using an effective disinfectant.
Reduce surfaces in your rooms by getting rid of excess soft furnishings (cushions, throws, extra blankets etc.), décor and other unnecessary items.
Swap fancy floor mats to serviced ones, which will capture the majority of microorganisms before they spread.
Take all used linen and towels during room changes and toss them into quality plastic bags that can be securely closed/tied, or into washable cloth bags.
Make it easier for your guests by providing hand sanitiser or sanitising wipes in all guest rooms.
Make sure all room keys or key cards are wiped or sanitised after every check-out and before every check-in.
Keep the air clean in closed spaces. A good tip is to get a few portable air purification systems and place them around your establishment to reassure your guests of their safety. Ventilation is key so if the weather permits, throw open those windows.
If you find your occupancy dwindling over a period, try and rotate room use by leaving rooms idle for 1 – 3 days (or more). This will help with decontamination before the next check-in.
General Room Cleaning Protocol
The best way to lower contamination risk is by reducing room cleaning and linen change frequencies.
For longer-stay guests, room cleaning can be done every two to three days, and linen change every three to four days.
Efficient bedroom ventilation through effective air conditioning and/or opening windows is very important.
If you can't open certain windows, try and place a few mobile air purifiers around to provide better quality and safer air.
Soiled linen should be removed from beds with care and folded simply, with as little shaking/ dust release as possible.
Make sure you get any mops, wet cloths and other cleaning material sanitised by dipping them in sanitising solution after each room clean.
Not sure which cloth was used for a particular cleaning task? Why not colour code them? Just remember to disinfect them individually and then wash them on a high heat cycle.
Wipe down all housekeeping trolleys and remaining contents before deep cleaning them at the end of each day's shift.
Back-to-back bookings stressing you out? Don't worry. Simply increase the time between check-out and check-in so housekeeping staff have enough time to deep clean each room.
Training of Staff
Knowledge is power! Equip your staff with as much information as possible so they can confidently answer guest queries.
Remember, no exceptions. Staff also need to follow the rules and should be trained to help guests stick to social distancing requirements, the wearing of masks and sanitising.
Train your staff about the health and safety protocols and keep the training going as new rules are released around local and international health guidelines.
Make sure your staff are comfortable with being able to communicate health and safety protocols to guests before and during their stay.
Staff training includes topics on new room cleaning standards. This will include how to handle linen, sanitising of bathrooms, infection control, disinfection processes, and safety measures, e.g., frequent sanitising and regular hand washing.
Where direct interaction with guests is unavoidable, try and put screens in place.
Staff Protocol
Make it a rule: room cleaning staff need to sanitise their hands and shoes, and disposable aprons on finishing each room, before entering the next room.
We know many of them despise it, but staff need to be encouraged to wear disposable gloves when cleaning bathrooms. Disposable aprons are also recommended.
Clever Tech
Offer guests tech-savvy solutions like NightsBridge's contactless check-in and check-out technology. This will help lessen the chance of them having physical interaction with other guests and/or establishment personnel.
Share information with your guests about the completion of health declaration forms and relevant contact information in advance, preferably before arrival.
Encourage the use of touchless electronic payment methods or touchless check-in and check-out facilities so distance is maintained and contact limited.
If guests need to purchase things during their stay, try and make card-only payment methods available at sanitised stations.
Get rid of paper and introduce in-room electronic information guides.
Go full DIY and put items in ziplock bags, e.g. TV remote.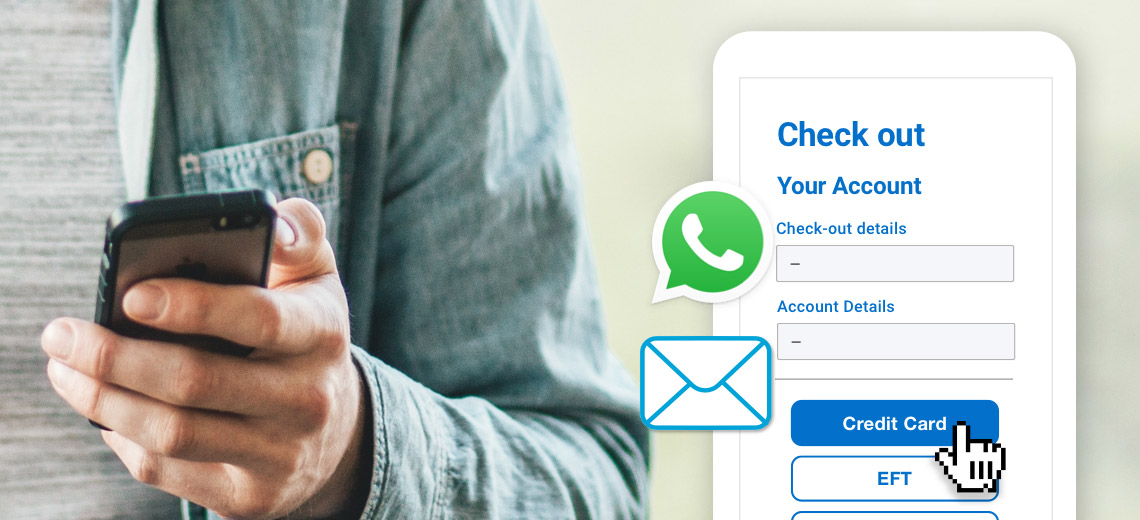 There's no doubt we've all had a tough time (with no real end in sight) but to keep operational and ensure our industry remains open, these are the kinds of commitments we can all make Our commitment, as the NightsBridge team, is to continue to look at smart technology and new solutions to make life – and business – that little bit easier.