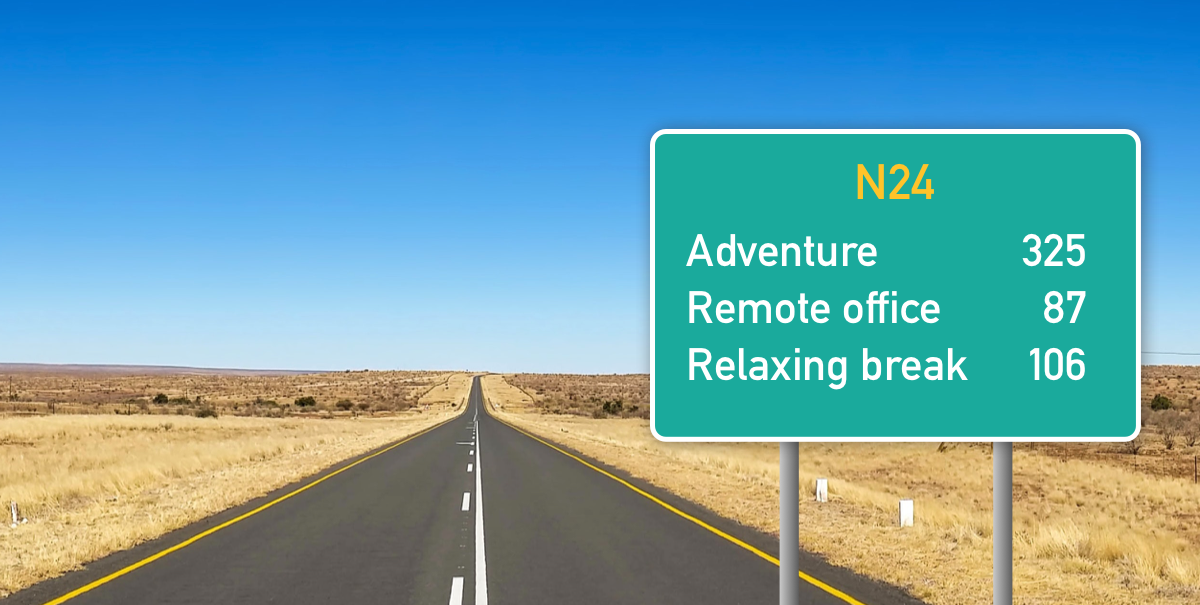 While international airlines are slowly increasing or reinstating flights to our country, the negative press around the South African variant of COVID-19 did quite some damage to our brand. As result, it may still be a while until international tourists feel comfortable enough to visit.
For now, it's our locals who are hitting the roads to explore in their own backyard. Some for a leisurely break, while others choose to pack up the laptop and hit the road to work from a new setting for a week or two.
Why thinking like a local is a good idea.
Local travel will most likely remain your main source of income for the foreseeable future. It is valuable to take some time to identify the sweet spot between the current needs of travellers and your specific offering.
Roleplayers in the industry are turning their attention to the digital nomad as longer-term stays are becoming more popular for those who can work from anywhere. According to Airbnb data domestic searches for longer-term stays increased by almost 50 percent year-on-year from 1 January – 25 February 2021 compared to the same time period last year, which should immediately inspire you to add long stay discounts to your NightsBridge setup. (And to make sure your WiFi is up to scratch!)
Those travelling may still have reservations around health and safety. Assure your guests that you will take care of them. Discuss your safety measures on your website, on social media and join the NightsBridge's SafeStays initiative. Use touchless technology like online check-in and check-out to show you go the extra mile to avoid unnecessary face-to-face contact.
How local travel is performing.
There is a definite appetite for local travel, especially over weekends. We're seeing a consistent increase in bookings week-on-week. Airlines are also contributing to the uptake by offering more flights from more South African airports. Popular day visit sites (like the Valley of Waves) reopened, and dates have been set for future events like the Cape Town Sevens in December.
Some provinces embarked on massive public relation drives to promote local tourism.
KwaZulu-Natal especially seems to be very successful in their efforts:
"The establishments catering for the domestic market have seen "good recovery". They are not back to pre-COVID levels, but definitely most of them are showing at least about 70 to 80% of pre-COVID turnover on the domestic market."
–  Brett Tungay, FEDHASA East Coast Chair —
How to leverage local to capture bookings in the months ahead.
Keep at it — your brand must stay visible. Invest in good content to update on all of your platforms. It is the time to tell stories, to share who you are and why you do what you do. Inspire travel to your area by sharing some of the images, videos, street views and digital stories from Google/SA Tourism's new collection with your network.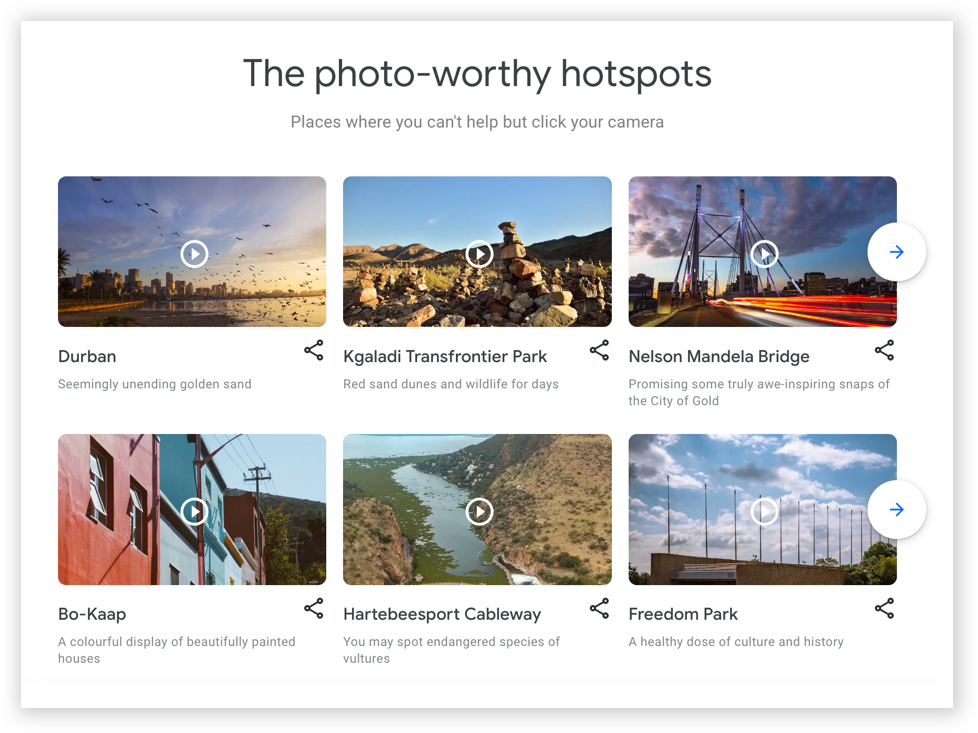 Focus on packaged and promoted unique experiences — add value to an ordinary booking through welcome drinks, meals/picnics, tours/tastings, cultural experiences or guided walks. Set these packages up on NightsBridge to display on your booking form at the time of booking. If you plan wisely these promotions can be maintained over time, and not only be a band-aid for the moment.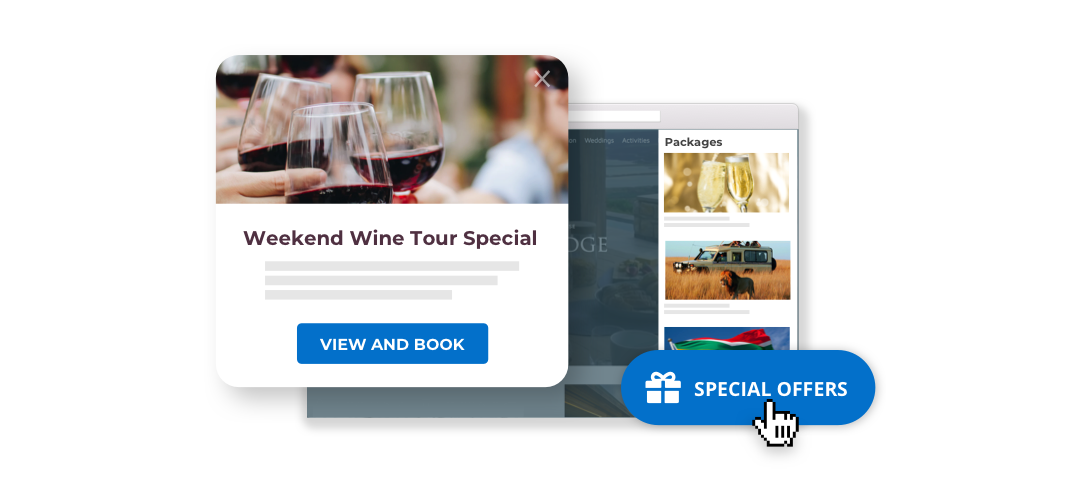 There is also demand for accommodating family and friend bubbles where all accommodation is booked for exclusive use. Groups feel they can more easily ensure social distancing through socialising only with those they know well. Think of offering these exclusive use packages to the local market as an additional option.

Read more:
The NightsBridge SafeStays initiative.
Guests expect contactless technology.
Using special offers to increase revenue.
If you care about tourism, stop calling it the 'SA Covid variant', govt says.
KZN locks down local holiday tourism.
Kulula to resume Lanseria flights from April 2021.
Google and SA Tourism launch 'South Africa: An Explorer's Paradise'.
Cape Town & Western Cape launches campaign to attract remote workers with Airbnb.