"Great content is the best sales tool in the world."
– Marcus Sheridan (@TheSalesLion)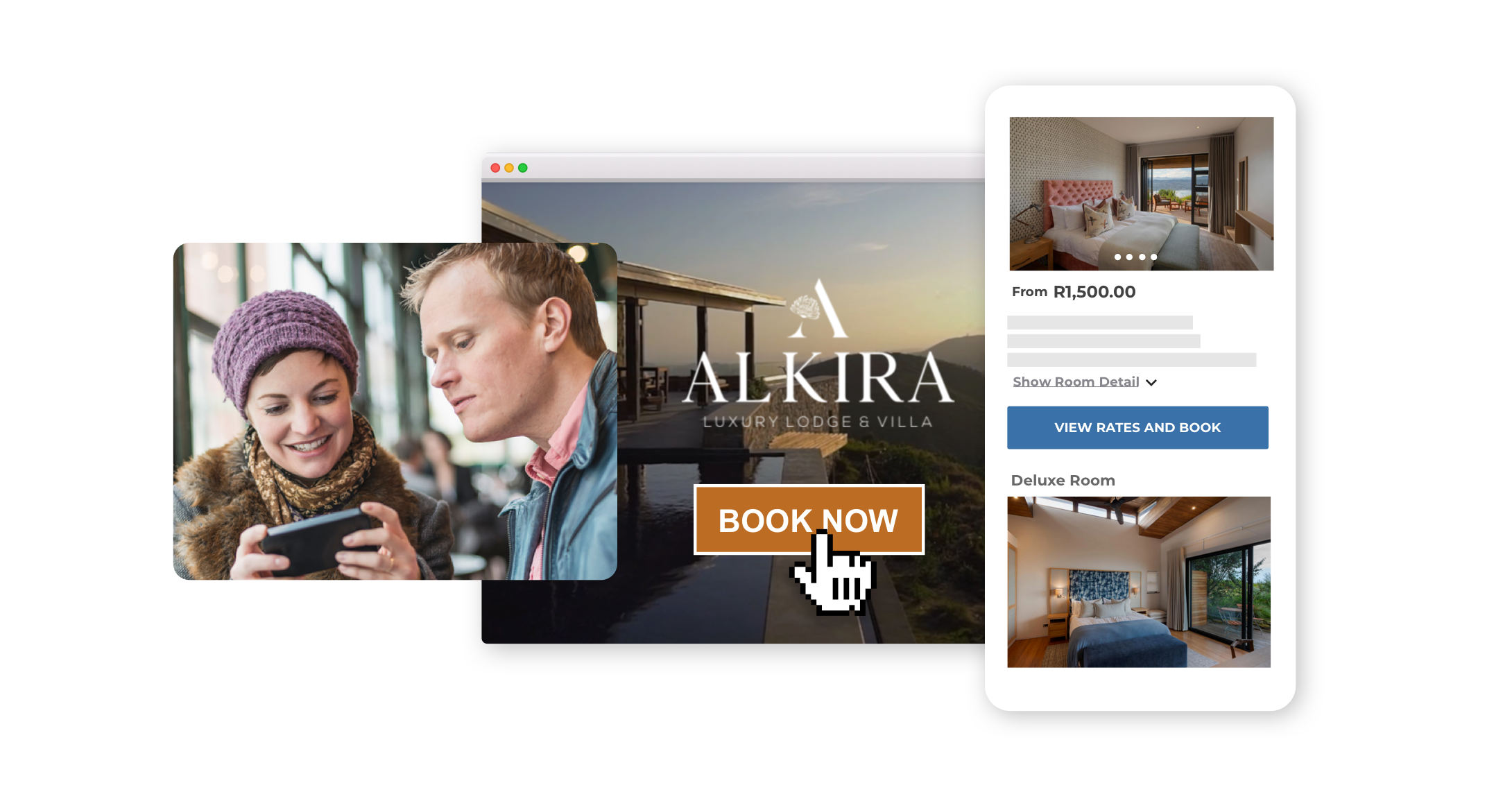 Your potential guests will first encounter your property in one of a few places — on your own website, on a listing you have on a channel, or through landing on your booking form. This is where first impressions matter, and it is your words and photographs that carry the most weight in convincing someone to book (sometimes even more so than your rate!).
By making improvements in how your content looks and reads, and by displaying it in the best way possible you greatly increase your chances of sealing the deal. (Watch the recent Springnest / African Travel Week Masterclass for practical tips on how to adapt your website content to your specific target market.)
Content is more than just photographs.
Content also includes room and property descriptions, the amenities you offer and recent reviews. These should sell what is special about your property, what makes it stand out above the rest. Don't just copy and slightly adjust another property's descriptive text. Tell your story, in your words. What would you highlight to a guest to convince them to choose what you have on offer?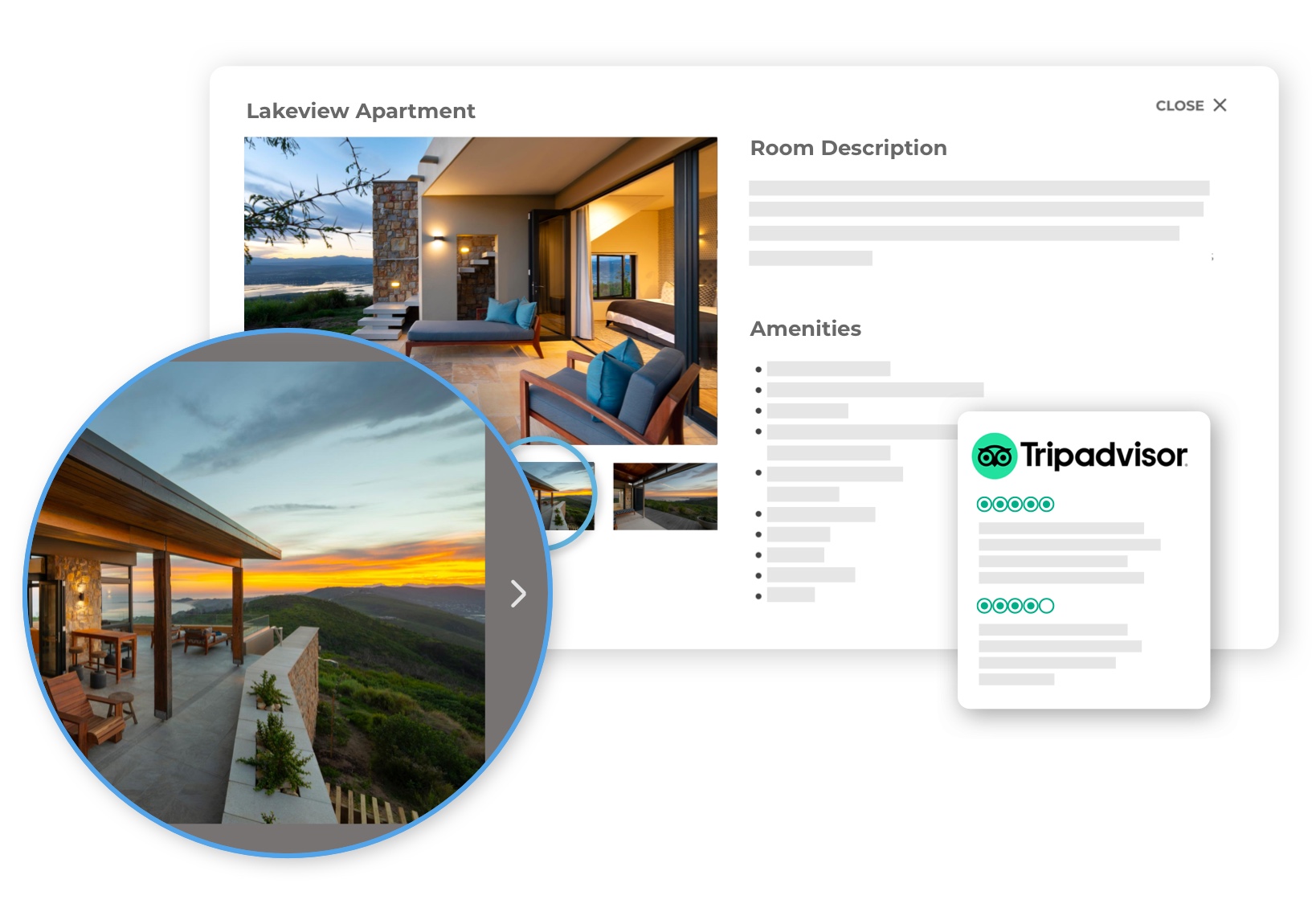 Indicating all the amenities you have on site is also very important. Quite often someone is looking for something very specific, like a wheelchair-friendly establishment, or children's play area for families. If you neglected to tick these boxes, you might not show up in the searches for particular amenities.
If a guest clicks away from your site or booking form for any reason, you run the risk of them making a booking for your property on another site (which means paying commission you could avoid). TripAdvisor claims 60% of travellers visit their site to read a property's reviews before booking. If you display your latest TripAdvisor reviews on your own booking form you can immediately convert because the guest has the information at their fingertips.
But photographs sell best.
Photography has a 60% influence in the booking decision, second only to price (according to an article by Gourmet Marketing). By adjusting a few small things, turning on a light or even just taking the picture from a better angle, you can positively influence the choices of your guests.
In an experiment people were shown before and after photographs of the same room, and asked which they would book. The results showed that small improvements made a big difference in the booking decision: 63% more people would book the room on the right than the one on the left.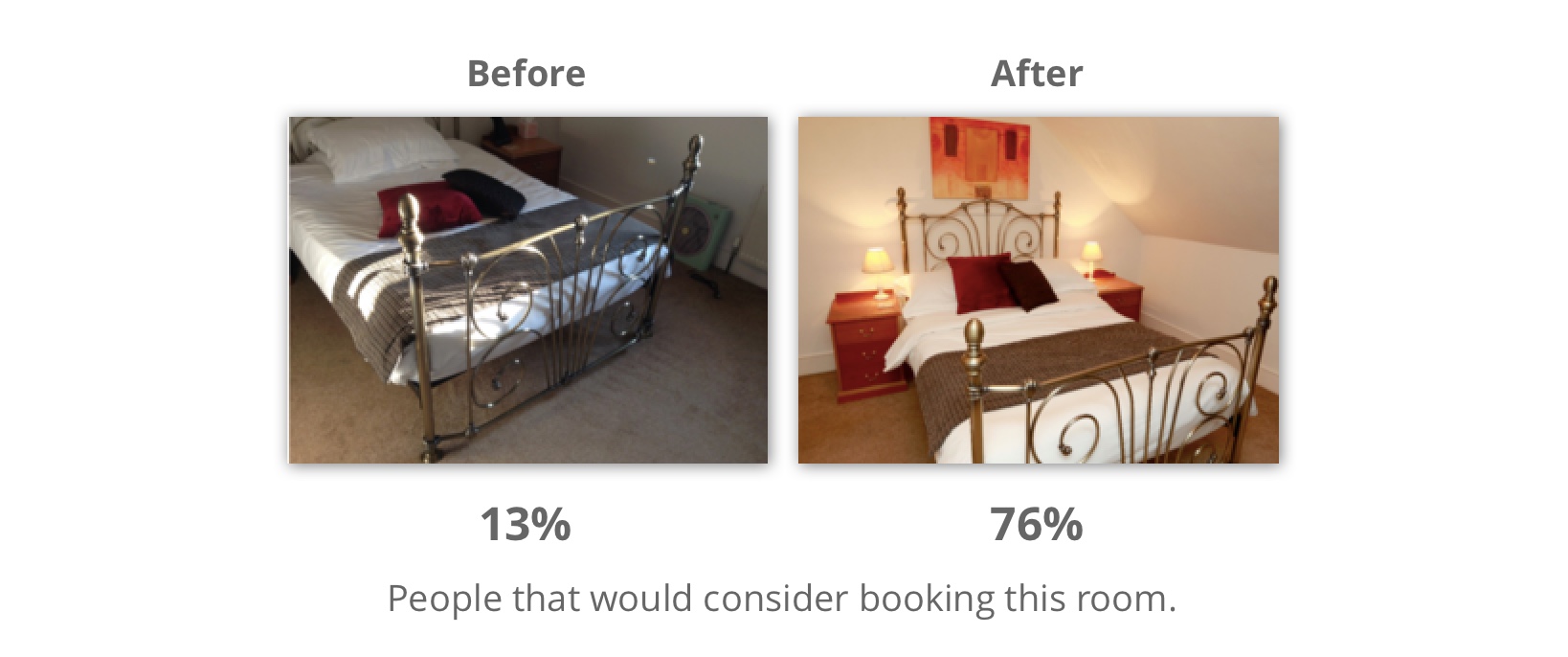 Also take a look at your existing photos from a post-COVID angle. Do you have photos with crowded rooms or people sitting too close? Remove photographs that doesn't show your new safety approaches, and add additional photography that shows social distancing in a natural way.
Find a few more tips in our previous blog articles on the topic:
Quick win: Update your photographs.
How to take great photographs.
How bad photography costs you.
How photographs display on sites and on mobile.
Have you looked at how your property photographs display on your website or booking form? And on a mobile device? Mobile bookings are predicted to grow by at least by 60% more by 2021. So make sure your booking form will resize automatically on whichever device it's used.
The NightsBridge booking form is built around showcasing content, and automatically adapts its size to any device it is opened on. Through it's improved design you can easily manage content, display large images in galleries and convert more mobile bookings.