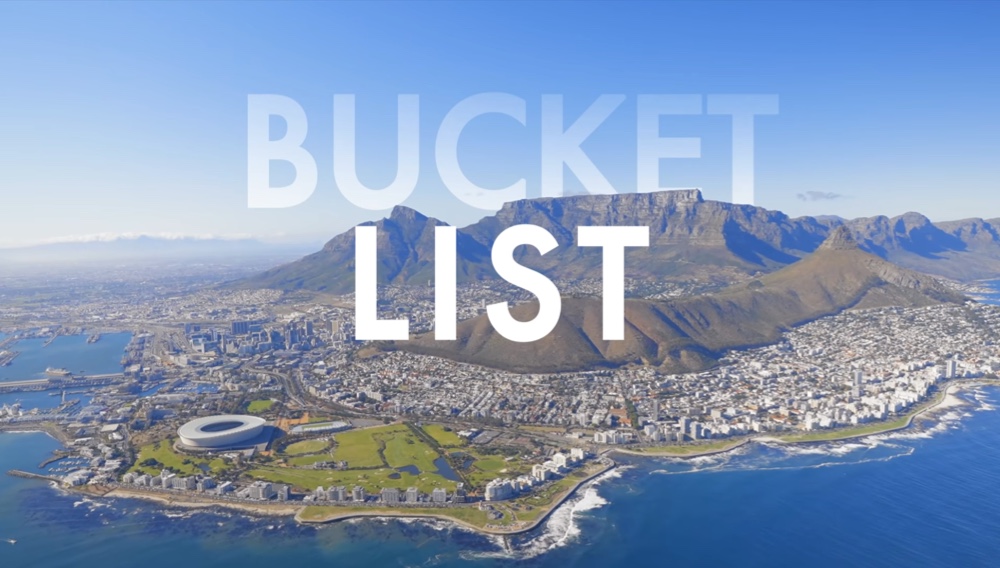 It finally feels like things are about to get a whole lot better. And on the streets of our most beautiful cities we once again hear the foreign accents of those who have come to experience our magic. This good news means it's worth thinking about how you're showing up online as people 'look to book' South Africa.
It took a while to get us here, though…
Winning the battle of the Red List.
While it's estimated that appearing on UK's travel 'Red List' cost the South African economy more than R790 million per month in lost tourism spend, our removal from the list has had the positive impact we hoped for. The evidence suggests that there is huge pent up demand for trips to South Africa by overseas travellers.
The Tourism Business Council of South Africa is predicting that more than 300,000 British passport holders could be headed our way soon. Bookings that have been postponed for months are being reinstated. Virgin Atlantic recently reported that their London Heathrow to Johannesburg route is now one of the top 5 selling routes on their network.
"People will be starved for our sun, it hasn't been a great summer in the UK. And people have had 20 months of income that they haven't spent on restaurants and all the rest like they used to, so there's lots of disposable income in the UK, more so than ever, that they'll hopefully be spending in South Africa."
— Rosemary Anderson, FEDHASA National Chairperson
Online content is helping to drive demand.

On top of the buzz of excitement around the demise of the Red List, it's also encouraging to see that our sights and sounds are being showcased to a larger audience.
Netflix recently did a Cultural Affinity study on their subscribers in Canada, Germany, the US, the UK, Brazil, and France after they watched South African content on the platform. These viewers were reported to be 3.1 times more likely to make South Africa their number one travel destination after watching shows and documentaries like My Octopus Teacher, Penguin Town, Blood and Water and Seriously Single. Read more about the partnership between SA Tourism and Netflix announced in March 2021.
This YouTube video by the guys from Dude Perfect details 'bucket list' activities in South Africa. Posted in May 2021 the video has showcased our country's natural beauty to more than 21 million viewers to date.
So, with the world watching and dreaming about South Africa, are you ready to put your best foot forward? As always we've got some tips to help turn those lookers into bookers.
1. Freshen up your online content.

Now is the time to take a look at how a guest will experience your property through your website or on the channels you're linked to. Switch up your photographs to sell the summer holiday a tourist is dreaming of. Think swimming pools, wide-open spaces and plenty of sunshine. The NightsBridge booking engine is designed specifically to showcase large room and property images and allows for detailed descriptions and amenity lists to be added. Another great way to show off online.
Quick win: Update your photographs
How bad photography costs you
2. Make use of the 'Billboard Effect'.
Have you heard of the Billboard Effect? Research showed that listing with online travel agents actually helps to boost direct bookings through your own website. So appearing on more channels doesn't necessarily mean paying commission on all your bookings. The goal should be for a traveller to find your property in the sea of available options. NightsBridge one-click channel management means properties can easily connect to over 250 of the best local and international booking channels.
Read up about the Billboard Effect

NightsBridge clients can also take advantage of the billboard effect by having a link to their own booking form appear on their Google listing when people search for them on Google Hotels. It's a free connection, and there is no commission to be paid on the bookings it generates.
How NightsBridge links you to Google Hotels, for FREE
3. Sell to the locals before the season kicks off.
There may not be a better time to plan a last-minute getaway than right now. Encourage locals to make the most of the sunny days of pre-summer before it becomes more expensive or availability runs out. Consider creating special packages for locals or discounted rates for last-minute trips.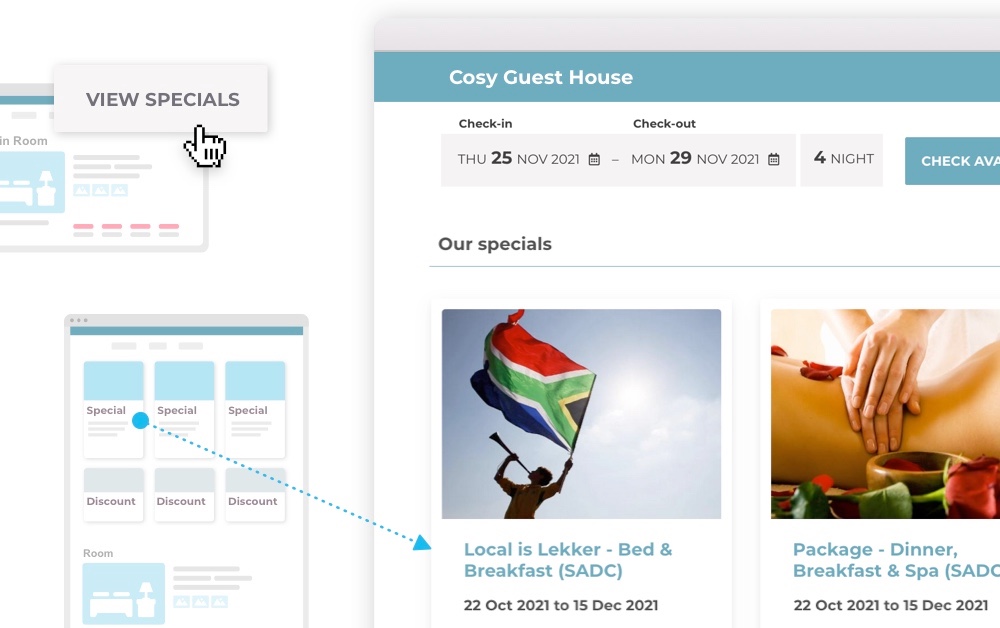 The NightsBridge booking engine shows off a property's best deals right where guests will look for them. Displaying a full 'brochure' of current and future specials (as well as discount rates) on one page means properties can show guests all their available deals for different periods.
Try interesting promotions or packages
Create specials that sell