Most of us are more tempted to buy when we see what we can save. Showing a discount percentage or 'before' and 'now' discounted price has the power to turn mere interest into serious consideration because everyone loves a bargain. The ability to highlight offers, and display savings on your own booking form means you'll be able to encourage more guests to book directly with you.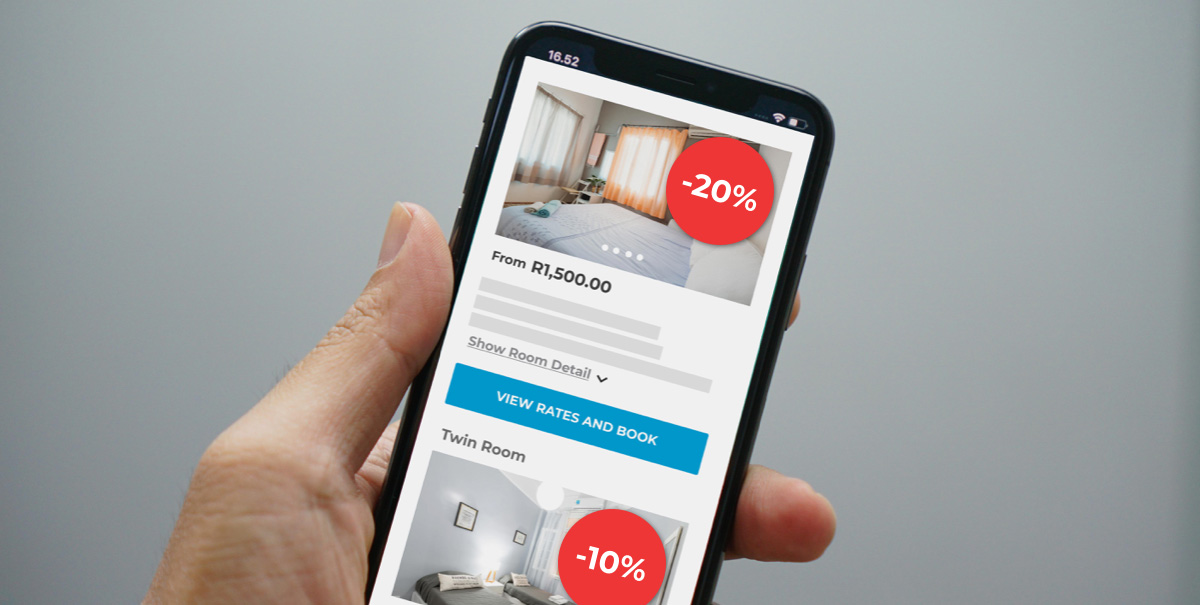 Offer discounts to 'early birds' or last-minute planners.
Early bird discounts are aimed at those who plan far in advance. By offering this kind of discount rate for forward bookings you'll appeal to those who like to pin down accommodation as one of the first steps of their travel planning.
For the more spontaneous travellers, last-minute discounts are more attractive. If you notice you have an open room or two over the days ahead, try displaying a last-minute discount on the normal rate to fill them up. This could encourage these guests to book if the price is right.
Adjust your rates according to the market.
The best decisions on rate adjustments are usually based on what is happening in the market or with competitors. This means that flexibility is key.
When looking ahead to the quieter winter months you could slightly lower your prices to encourage out-of-season bookings. Or if you are in Cape Town and know there is a demand around the time of the British Lions rugby tour you could increase your rates over the period.
Understanding your customer and anticipating their needs can help to guarantee a happy stay, a return visit and word-of-mouth marketing to friends and family.
Use pricing tools for rate management.
Once you analysed your target market and market circumstances, you'll be ready to take up the challenge of managing your rates on the go. Your property management system should offer dynamic pricing tools to make this easier.
With the NightsBridge Rates Grid you can put in a quick percentage drop on a specific day, for specific room types. Or adjust it upwards by a percentage if you expect increased demand. It's fast and flexible.
Don't drop rates only to create demand.