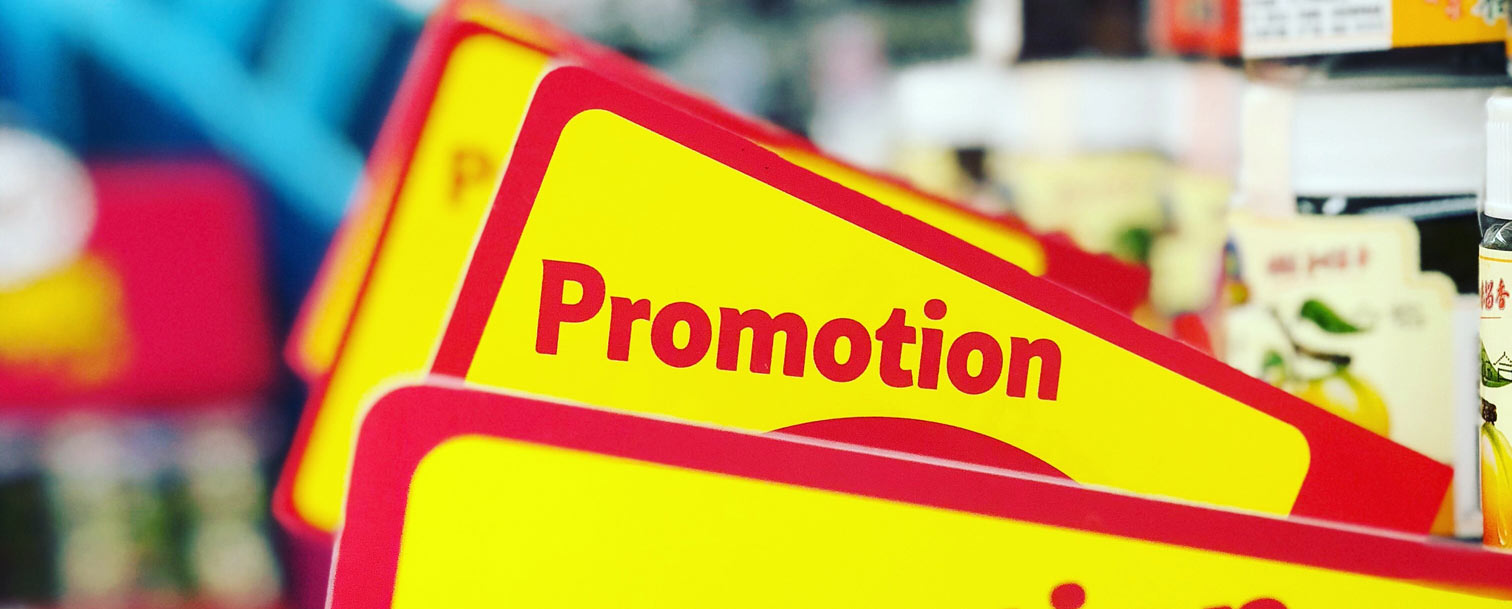 With opportunities to get direct bookings increasing as people begin to think about travelling more, you need to make use of every tool at your disposal to help attract them to your booking form. Using a promo code is one way to do just that. Promo codes are the private special offers you'll use to encourage direct bookings from both new and returning guests.
While it may seem as simple as connecting a percentage-off discount rate to a phrase, some tactical thinking can maximise the benefits of promo codes even more.
Why use promo codes?
Online bookers are used to looking for and claiming coupons or discount codes that sweeten deals. If your target market falls between the ages of 23-34 these can be very effective. In a Lab42 study on how age groups interacted with brands, 74% of Millennials said discount codes were influential on their purchases.
Consider promo codes as a way to boost your bookings in quieter times or sell nights around a popular holiday. Or encourage previous guests to return again at a lower rate. By putting a special deal on the table for these repeat direct bookings you show that you value their loyalty and support. In fact, promotional codes came in as the top-ranking tactic for driving loyalty with 61% of consumers saying they rely on them heavily in a 2018 study by the Expedia Affiliate Network. (Read more here).
What makes a good promo code?
Give them a time limit. This not only gives you a start and end date to measure its success, it prevents it from looking like you are permanently discounting. It takes away a bit of the "specialness" of a promotion if it's always valid. If you don't want to tie the code to a set period, perhaps limit the total amount of codes redeemable before you stop promoting it. The only exception might be a code you give to returning guests, which you would target at them and not distribute online.
Effective promo codes are easy to remember. Use everyday words like "SUMMER2020" or "BEMYVALENTINE" to make it user-friendly to both you and your guest. A code like "PROMOA49" might make sense to you if you set it up, but it won't be something that can be recalled easily.
Your codes should also be easy to calculate. Use round percentages or rate discounts. 10% or 20% off is quicker calculated in the guest's mind than 14% for instance. Or if you discount your rate, do it by R250 instead of R179.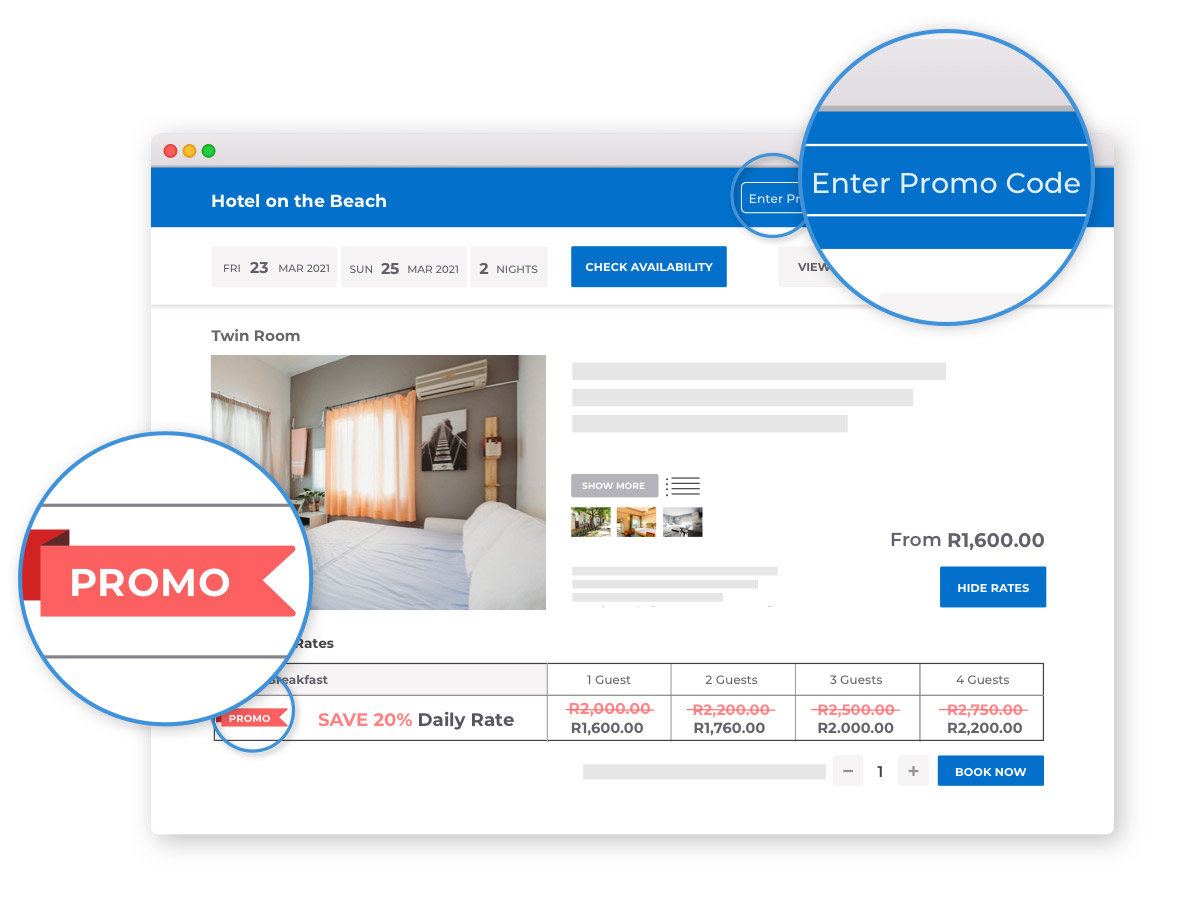 If your promo code is not easy to apply, users might just give up on the transaction all together. On the NightsBridge booking form guests enter their code in the promo code input field before checking for availability on their preferred dates. The search results will show rates with the discount automatically applied.
How do I distribute my promo code?
You can use any of your regular communication channels to get your offer in front of your ideal audience fairly quickly. Add it to your follow-up mail after a guest's departure to offer them a great direct booking rate for next time. You can even print business cards with a referral code to hand out to potential or current guests (who can then pass it on to friends or family).
Or write up a social media post with the code and its conditions to post on your website, Facebook, Twitter or Instagram. Take a look at how some NightsBridge clients do it: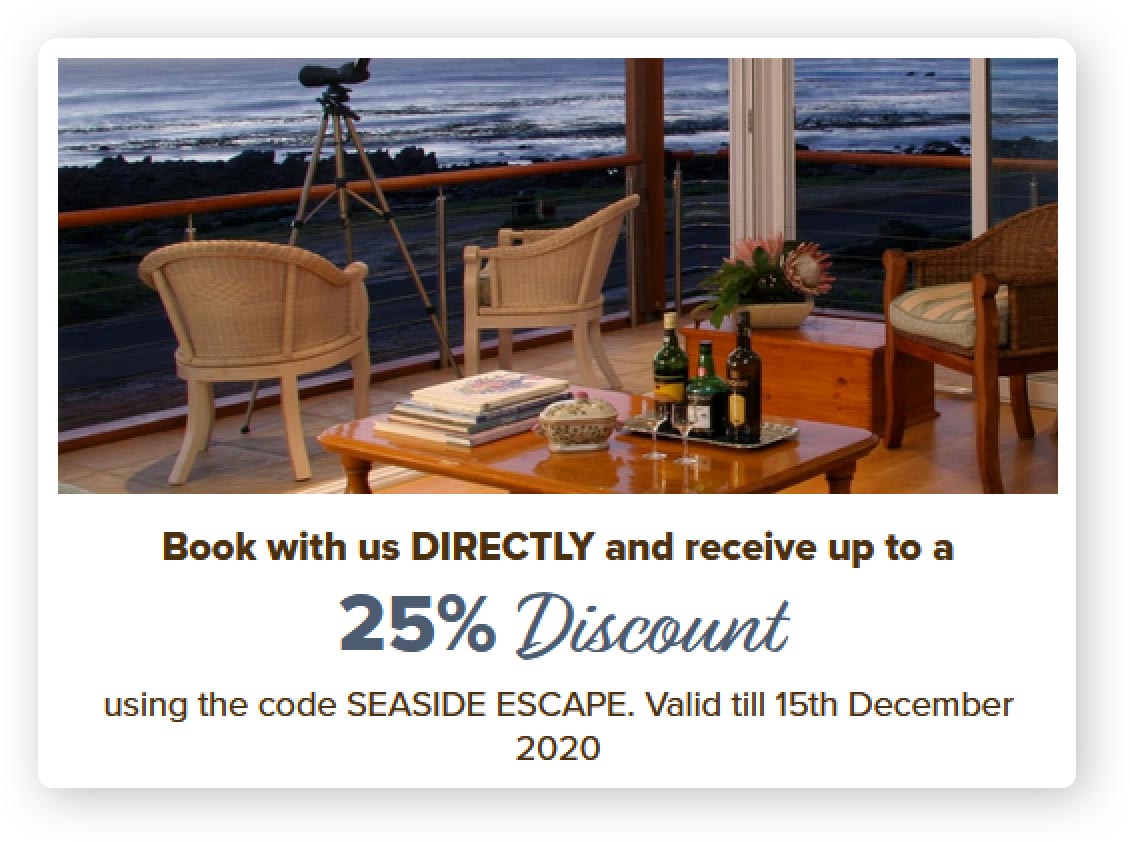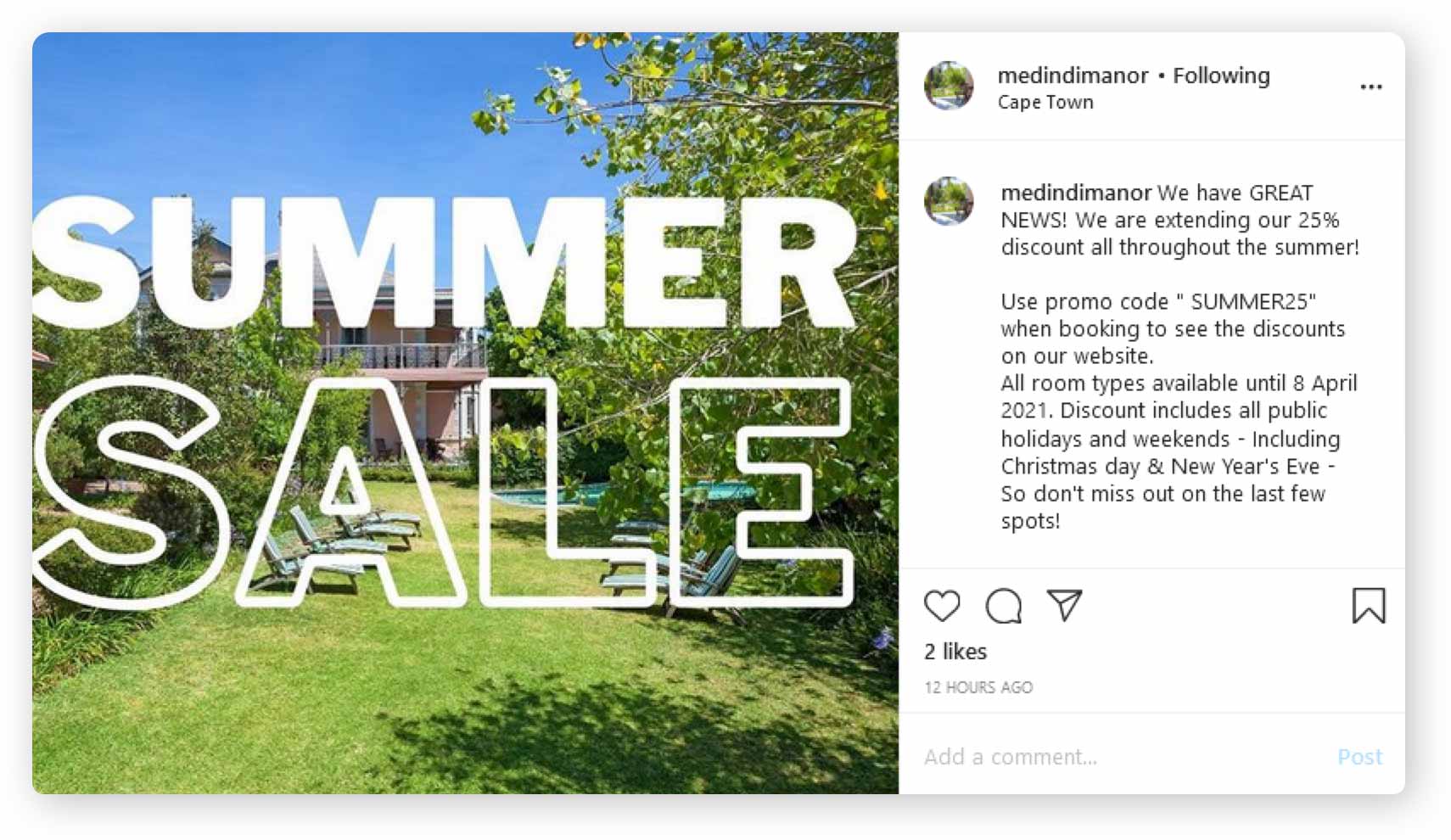 Promo codes can pack a powerful punch if they are planned and distributed well. Used cleverly they can be a great tool to boost your direct bookings and save you commission.