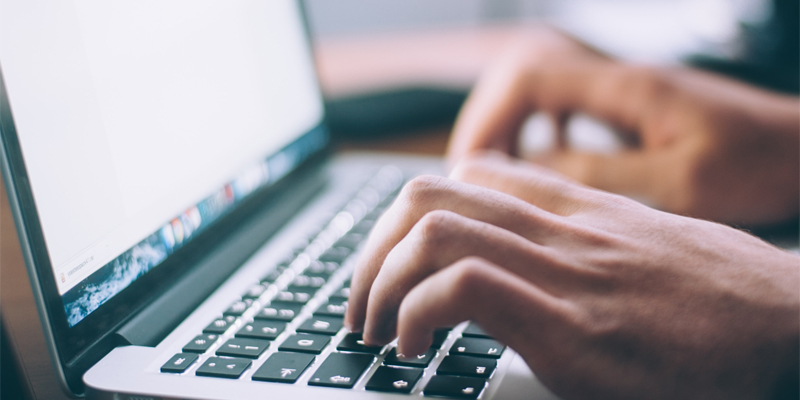 Being clear on whom you're trying to attract is the basis of your marketing and pricing strategy. A marketing strategy focused on everybody will appeal to nobody. Think about your niche market. Where do most of your guests come from? Do you know what they like or dislike? How old are they? What do they do? Do they find you expensive or very reasonably priced? Do you know why they choose you over the competition?
Once you have that guest in mind, it's time to start engaging with them. A blog can serve both as a way to answer guest questions and to convince a visitor to your site that they've found the ideal place they want to stay.
While you have a bit of time on your hands it is a good idea to decide on a few blog topics and start writing. You can save these articles to use in the weeks ahead when things get busy again.
Why blog at all?
The main reason people go to Google, for example, is to get a question answered.  That question isn't always directly related to "where can I stay in x town or province or country". Sometimes people get there by a roundabout way.
Adding a blog to your website adds "pages" to your site. Google views the site as up-to-date and you appear higher in rankings. And if those pages have good answers to questions that people ask online, it makes sense that Google would want to show a recent page with the relevant information in response to the search.
By trying to answer the questions people might have about attractions, events or things to do near you, you might very well appear in that search.  Becoming the "helpful local expert", can have big rewards on the search engines.  Your website will rank higher on search engines for those keywords. While guests are trying to get their questions answered, the bonus is that they will find someone local who "knows" — AND who offers them great accommodation at the same time.
If you 'give' of your time and energy online to promote the people, places and other businesses in your area, you stand a good chance to 'get back' in return, with new guests finding out about you. The stories you have to tell about your area and your good advice about the destination, will make your offering even more authentic to them.
You can build your own audience of followers for your blog and by sharing it onto your social media channels. Invite them to comment or interact, and you will soon have a group of people keen to hear from you because you have built a relationship.
What should you blog about?
Position yourself as a local expert.
Answer some of the most asked questions about your area or events around it on your blog. Remember, when someone searches for this information they are probably thinking of visiting or attending this event. Make sure they get the information they need and a great suggestion for a place to stay if they land on your website. Some examples:  If I'm deciding to get out of the city, I might ask a question like:  Farm stays near x area?; or quiet weekend retreats in South Africa or Namibia?.  Or I might start with what I want to do, for example asking questions about markets I can visit in the area; or the opening time of an attraction; or finding out what the starting point is of a hike I want to take.
Offer helpful lists.
Write about the 5 things to do in your destination;  3 best night clubs in your city; 6 birds you're likely to see in our garden; 4 surprising facts you never knew about x…  Figure out some lists that apply to you.  Keep referring back to the topics that will interest the type of guest you're trying to attract.
Give away local secrets.
The cosy wine bar in our neighbourhood;  the best way to spend a lazy Saturday in (town); the best, quiet beaches near (you).
Chat about shared values.
Which values do you share with your ideal potential guest?  Do you both believe in green living for instance? Then tell them about your efforts to go green at your property. Or discuss green initiatives in your community that they can possibly visit when there.
Food posts and recipes.
Do you serve eggs in a unique way for breakfast? Or do you have a foolproof flapjack recipe from your grandmother to share?  Show your potential guests some birthday cakes or a tip for romantic snack platters.
Behind the scenes with your staff.
Involve your staff to take guests on a tour of the things they don't regularly see. Introduce them to the person who fixes the pool pump, or your receptionist working on NightsBridge. Give the laundry lady or room cleaner a chance to shine.  The "cleanliness" aspect of your accommodation is going to be very important during the post-virus time. Posts telling clients what measures you're taking are very helpful and reassuring.
Share good feedback and awards.
Repost a great review onto your blog and give a bit of background to it. Announce any awards you received lately, or share an article about your property from the local newspaper.
Focus on the new buzz words.
In this new reality, guests will initially focus on affordability, convenience and cleanliness. Emphasize how you go out of your way in terms of food health and general safety. Tell them how you can make things more convenient for them during their stay. Put packages together around future events to encourage them to stay longer and do more to get value for their money.
How to set up a blog.
Blogging is pretty effortless if you already have a Springnest website. (We highly recommended Springnest as very effective and extremely reasonable.) You simply write, add photographs and publish to your website and all social media channels you choose.
Alternatively, we suggest you chat to your website developer about the easiest way to do this on your site.
Some great examples.
Browse through some NightsBridge properties getting it right:
Franschhoek Country House
Whale-Phin Guest House
Needles Safari Lodge
Villa Tarentaal
De Zeven Guest House
African Violet Guest Suites
Read more:
Boost your SEO with blogging
The power of advice: Blog ideas from Springnest
Top 5 Blog Posts You Should be Writing
5 ways blogging can boost your business
23 Unique blog ideas for your property