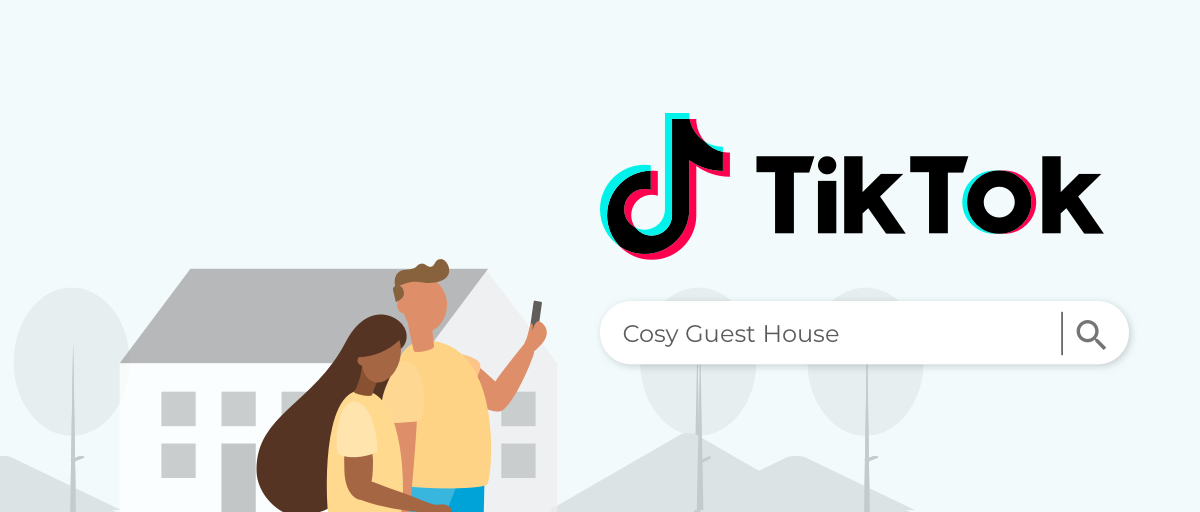 Chances are pretty good that you've smiled at a funny video branded with a TikTok logo before today. But we bet you didn't spend too much time wondering if the video platform has any business marketing potential. While you might feel your property has enough social media presence for the time being, TikTok is definitely worth a second look. In this blog post, we'll look at what makes TikTok different and how using it to increase online exposure could result in more direct bookings for accommodation establishments.
TikTok is more popular than Google.
With more than a billion active monthly users that spend an average of 52 minutes per day on the app, the captive TikTok audience is a marketer's dream. In South Africa, TikTok has also shown impressive growth — jumping from five to nine million users since January 2020. That's a lot of eyeballs!
But isn't this a very young crowd without too much buying power? Apparently not. While it is very popular with Gen-Zers, 67% of users are actually older than 25. Combined with the fact that the travel tag on TikTok is one of the most popular, with over 50 billion views, this audience is perfect for marketing travel-related content to.
NightsBridge properties who take advantage of the content display features on their direct booking engine, or who have used our website builder to optimise their sites for mobile, know that high-quality visuals are crucial for online sales. Understanding how people use their phones to view online content explains how TikTok was able to, within only five years, become the world's most popular website address.
The unique TikTok algorithm empowers you.
Here's something to consider: your very first posted TikTok video from your account with zero followers can show up in the feed of millions of people interested in, or searching for, the specific subject of your content. Impossible? Not if you understand the TikTok algorithm.
"What sets TikTok apart from other platforms is the personalised feed experience. Our platform is based on a content graph, not a social graph, meaning that good content will always get more visibility," says Scott Thwaites, head of emerging markets at TikTok Global Business Solutions.  
By simply liking, sharing and commenting on videos that grab user attention, TikTok picks up on the themes, hashtags and subjects individual users find interesting. It also keeps track of what they search for, their location and preferred language to help deliver more of the content they like to see. People searching for videos about travel in Durban will, for example, be shown more Durban-related travel content.
This means that properties featured in videos where they are tagged or mentioned, or videos about the activities and attractions in their area or region have a greater chance of being seen by those searching for these topics. By having exposure on this platform, properties can benefit from the 'billboard effect', which leads to more website traffic and potential direct bookings.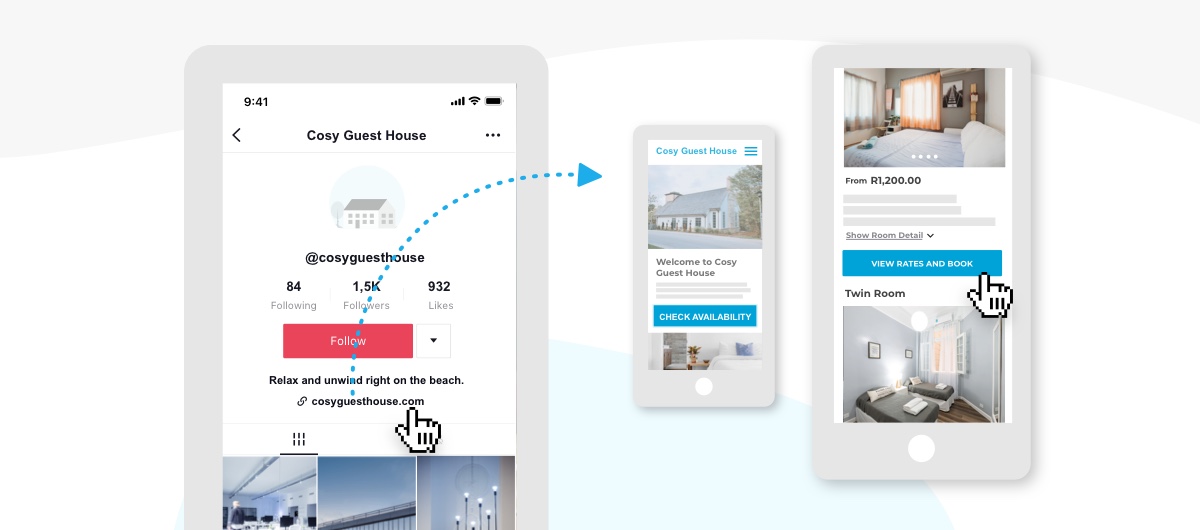 NightsBridge clients can create a seamless direct booking experience by adding a clickable link to their TikTok profile which will take users straight to their rates and availability. And voila — direct bookings from social media without paying commission (with fewer hurdles to jump over in between).
You might be mentioned on TikTok already.
Positive guest-generated content about your property is marketing gold. With a lot of guests sharing their experiences on social media platforms, some properties are already being showcased on TikTok. A quick search by name or area could reveal superb content you could repurpose in lots of other ways. Take a look at these examples featuring NightsBridge clients: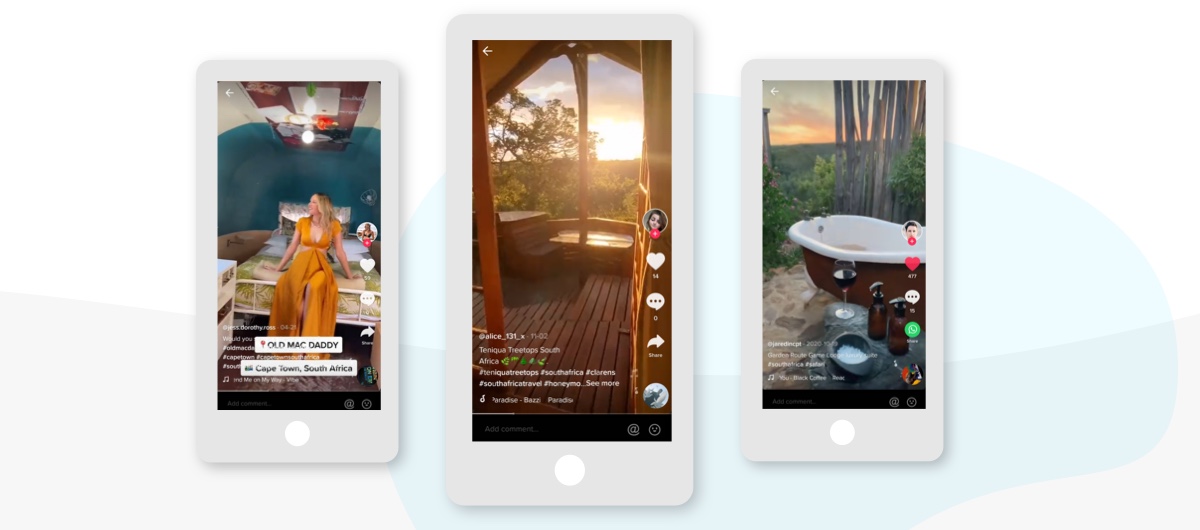 Old Mac Daddy  |  Teniqua Treetops |  Garden Route Game Lodge
Reserve your username in five steps.
To dip your toes in the water we'd suggest you create a TikTok business account to reserve your username on the platform. While a version of TikTok is now available on desktop, the easiest would be to download the app from the Apple App Store or Google Play Store onto a mobile device.
Sign up for a TikTok account once you open the app on your device. You can use a phone number, email address, Facebook, Google or Twitter account to do this. It'll make sense to link your login to an existing email address for your property.
Create a username for your new account. Remember that this should be something your guests will recognise, like 'BlueHousePlett', for example.
Tap "Profile" in the lower right corner, then click "Edit Profile" to add a profile picture and bio. We recommend using your logo as the profile picture. Keep your bio fun and informative. Add your NightsBridge booking form link as a clickable URL, email address and link Instagram or YouTube accounts if you have these set up for your property.
Tap the three lines in the upper right corner and select "Manage Account." Then select 'Switch to Business Account' under Account Control.
Select the category that describes your account best. We'd suggest 'Travel and Tourism'. Click on Next and then on your Home tab.
We'll explore more of the platform in our next blog post. In the meantime, follow us on TikTok and take a look at the properties we follow as well.