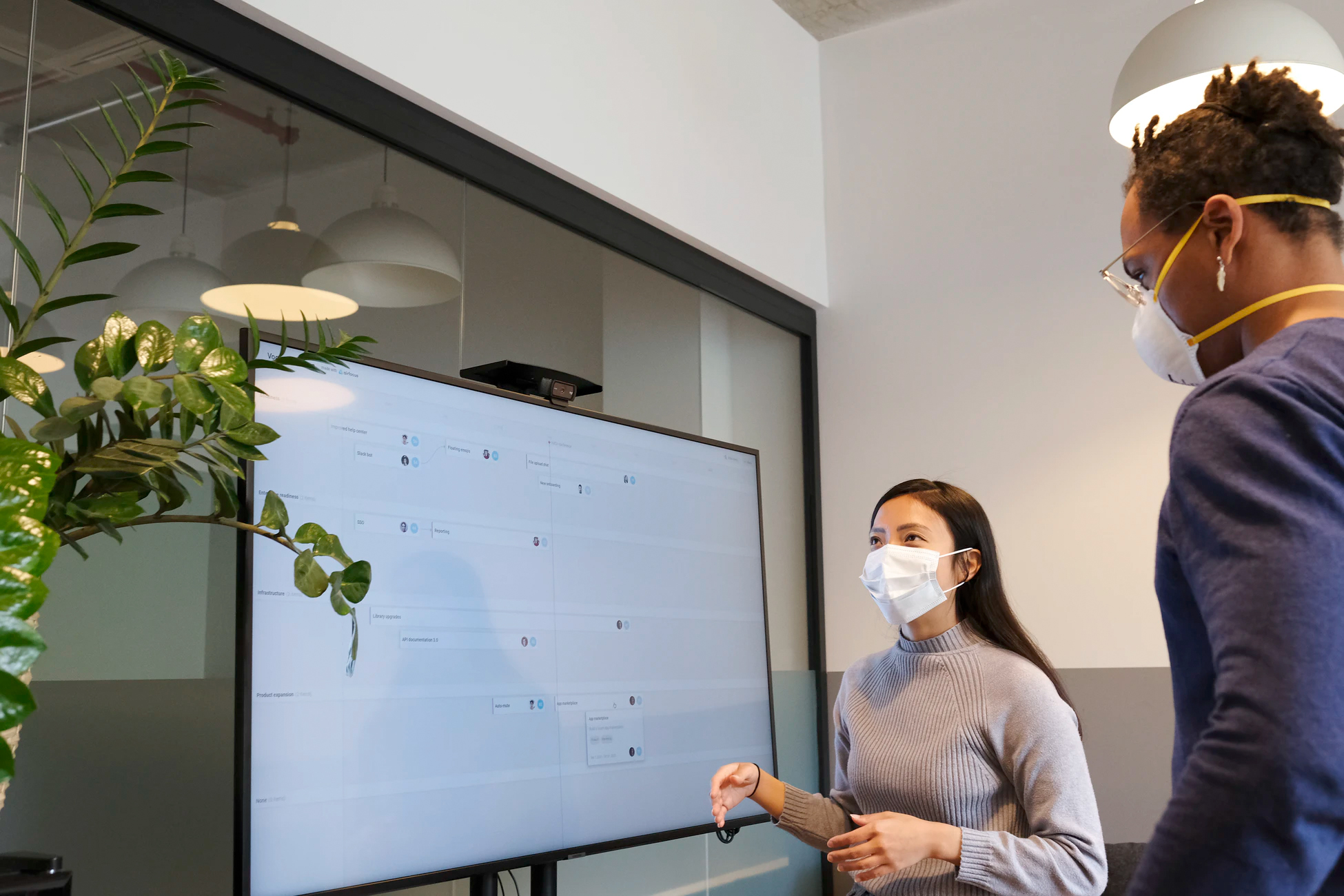 We put together a summary on the basic protocols to follow concerning your employees.
We suggest you refer to the full documents but bear in mind that these provisions were written for large hotel complexes as well as small places. Read it in that context and be practical. Apply what works in your situation.

Read the full TBCSA (Tourism Industry Standard Protocols) documents here:
Do I need a COVID-plan and COVID Safety Officer?
In a small property, the COVID Safety Officer would be the Owner or Manager and you don't need to "submit a plan". You will be the person held responsible for overseeing that the measures you agreed or pledged to take, are being implemented.
Do my staff need a letter to come to work?
At this stage, yes, but you can issue it yourself. (On a letterhead, with your name and contact details as the owner/manager, work address, and employee's ID name and ID number. (This is a just-in-case precaution at this stage.)
Training.
Ensure that all staff are trained on COVID-19 operational requirements including:
The virus, how it is spread, the symptoms and how long it survives on surfaces;
The required sanitisation and distancing procedures for themselves and for guests;
The effective use of PPE and what PPE they must use;
What to do if they feel sick or develop symptoms.
Staff temperature screening:
Take the temperature of staff on arrival and keep a record of the daily reading.
If a staff member has a temperature of 38+ degrees, or displays any of the Covid-19 symptoms (cough, sore throat, fever) they should stay at home, or be given a lift home if needed. Follow the flowchart to see what to do next.
Personal Protection Equipment:
Provide staff who may temporarily be closer than 1,5 metres to guests or visitors at any point during the performance of their duties, with additional PPE, such as visors or goggles, or provide physical barriers such as Perspex or similar.
If you don't have queues or a permanent desk situation, perspex is certainly not required.
Sanitising & Hygiene practices:
Members of staff serving guests and using an area or a facility continuously, such as a counter or desk, must sanitise their work surface after every guest use.
All non-manned surfaces which guests or staff touch, in public areas or back of house areas must be sanitised regularly. The frequency of sanitisation will depend on the extent of usage and nature of the surface and must be determined and monitored.
Any areas which are not in use, or which can be taken out of use, should be locked or taped off to eliminate usage.
Social Distancing:
Between People:
Ensure that the space between any persons in public areas and back of house areas is a minimum of 1.5 metres at all times, with two metres preferred, unless the persons concerned are small groups of connected friends or family travelling or staying together.
In Public Areas:
The capacities of all public areas, including tables in dining room, public seating areas, terraces and poolside, must be determined and managed to ensure a minimum 1,5 metres distancing is implemented.
Food service:
Tables must be sanitised before and after each guest use.
Where possible and for instance while taking orders, waiting staff must stand at least a meter from tables.
As much as possible should be removed from tables, e.g., tablecloths, and only essential items such as salt and pepper should remain on tables and be sanitised after each guest.
Clearing and cleaning systems must be implemented with designated containers for different items cleared and sealable refuse containers for food waste.
Kitchen:
To ensure 1.5m spacing, staffing levels may have to be reduced and menu should be simplified to reduce production complexities and therefore number of staff required.
Equipment must be sanitised frequently using surface sanitisers (handles, knobs, dials, switches and static equipment) and utensils, pots and pans, and receptacles, should undergo more frequent hot washing.
Kitchen equipment and guest crockery and cutlery should be washed separately.
The exteriors of any packaged food item, not completely used up, and of all containers of food, should be sanitised with wipes after each use.
Rooms:
Cleaning and linen changes should be reduced in frequency, mini-bar stock should be reduced to a minimum or mini-bars emptied and turn-down service should be suspended.
Increased cleaning and sanitisation procedures must be introduced for stay-over and check-out cleans to ensure all surfaces which are touched regularly are sanitised during the clean.
Sanitise hands after every room clean.
Staff Areas:
Make sure staff have facilities with soap and water for hand washing, and paper towels.
Staff must wash or sanitise hands when entering the property and before leaving.
Transport arrangements could be made for those who are exposed to high risk public transport.
Shifts can be staggered to reduce the risk to the full team.