This is the first in a series of blog posts providing practical advice on how to plan, grow and market a professional website, built to generate direct bookings for your business.
This content series is a collaboration with Springnest, NightsBridge's website solution partner.
If you're like most property owners, you probably associate a new website project with choosing layouts, beautiful colours, fonts and images. While these factors play an important role in your website's appearance, the process of launching an effective website for your business starts way before that.
There could be many reasons for having a website, like standing out from other properties in your town or promoting on-site services like your restaurant or spa. Above all, the purpose of your website should be to generate more direct bookings for your business. This means that you need to think about your site as a sales and marketing tool, rather than simply an online brochure for your business.
Two practical steps to get started include setting a smart website budget and choosing the right website platform. Let's unpack these in more detail.
Set a smart website budget
A common mistake property owners or managers make is to approach their website budget as a once-off expense (like buying a new computer for their front desk, or printing a box of brochures when that was still a thing). In reality, launching a new website is only the start of a very exciting marketing journey for your business.
Much like your social media content, your website should be updated regularly to share relevant information with your guests. You will also need to factor in technical updates (web browsers, mobile devices, and Google improve rapidly; you'll need to keep up). Add security and good web hosting to the list, and you'll soon realise that your website is an ongoing marketing expense.
At Springnest we proactively add website features and offer necessary technical updates, included in our monthly plan. We call this an Innovation Fee. As a result, NightsBridge properties that use Springnest stay relevant and competitive, without breaking the bank or laying awake about technical issues.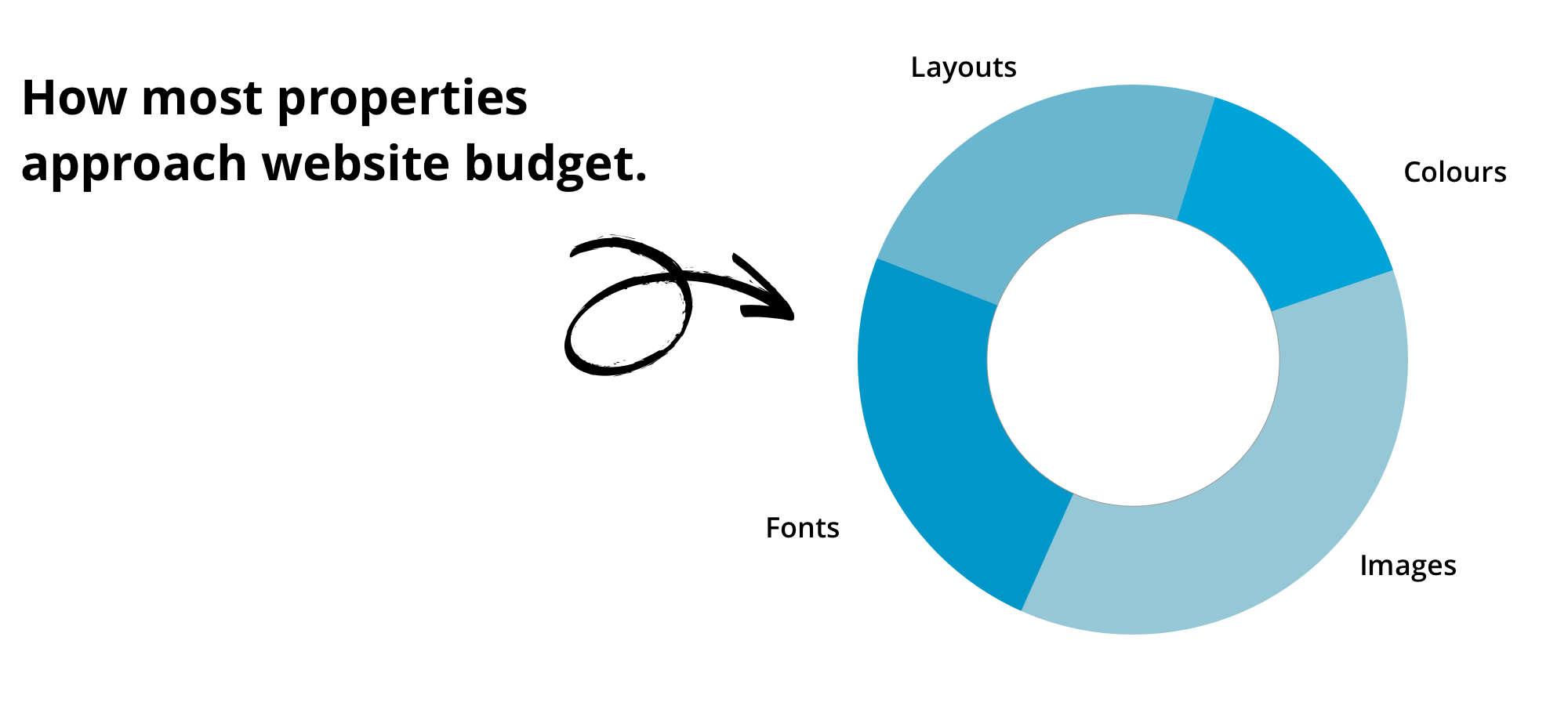 The Solution: Divide your budget into 4 parts
Design and Development.
The initial once-off cost of planning your website project, deciding which pages you need, creating the design, and loading the content.
Content.
The once-off cost of creating or commissioning the text, photography and videos to be added to your website, as well as the recurring cost of producing new content each year.
Hosting, Maintenance and Support.
The ongoing cost of making your website easy to use, ensuring that your website is secure, and receiving professional support when you need help with making changes and adding new features.
Innovation.
The ongoing cost of new features (eg. Pop-up messages), integrations (eg. Instagram or Mailchimp) and technical functionality to ensure that your website remains relevant as trends and technology change.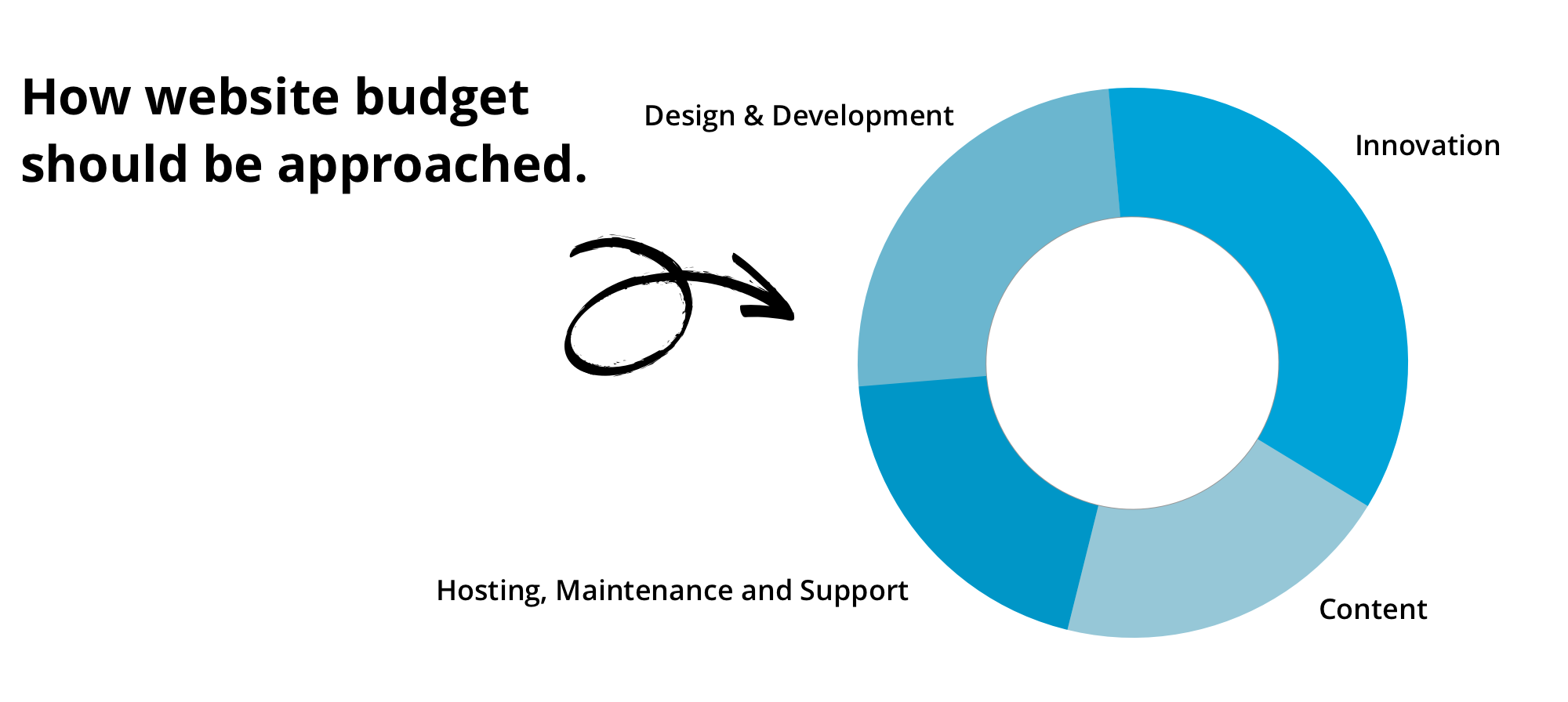 Choose the right website platform.
Having a beautiful website layout is a good start, but if it's not powered by a good website platform it's likely not going to have much relevance to your booking strategy (imagine offering your guests thousand thread count bedding on an old, hard mattress).
What is a website platform?
Think of your website platform as the engine that powers your website. It influences how changes are made, how your site keeps up with technical updates, and how secure your website is. There are dozens of options ranging from platforms like WordPress and Joomla (these will require some technical skills to maintain) to inclusive solutions like Shopify, Wix, and Springnest. The platform you choose should be based on your budget, your in-house skills, and the features you need.
What to look for when choosing a website platform for your property's website.

Industry-specific features.
Is the platform built around the needs of your business? Examples include NightsBridge integration, the ability to promote special offers and deals, mobile-friendly design, and design options to showcase your rooms and facilities.
Easy editing.
Can you easily make changes to your website? Examples include changing photos, adding special offers, creating news or blog articles, and promoting your on-site facilities.
Technical Updates.
Will the technical parts of your website be updated regularly and automatically? Examples include technical upgrades to ensure that your website meets the needs of search engines and new mobile devices.
Security.
Will your website be protected against vulnerabilities? Examples include having an SSL certificate and protection against spam and malware.
Support.
What type of support is offered, and how much does it cost? Examples include guides and tutorials on how to use features and access to knowledge support agents who understand your business challenges.
Looking for a website platform built for properties like yours?