Airbnb is the new accommodation booking sensation. It's caused a worldwide buzz with the concept of sharing your spare room with travellers. Of course, it is also listing B&B and guesthouse rooms and many of our clients figured out they could list, even before Airbnb's official launch in South Africa last year.
It's free to sign up and list your space. The listings available on the site are as diverse as the hosts who list them, so you can post airbeds in apartments, entire houses, rooms in bed-and-breakfasts, tree houses in the woods, boats on the water, or enchanted castles. (This description from the Airbnb site sounds a lot like the diverse clients using NightsBridge!)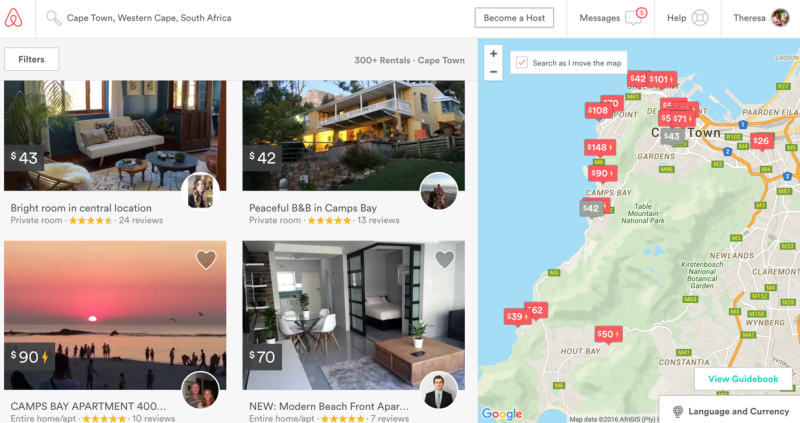 NightsBridge clients would most likely list their room types as private rooms (each room as an individual room); where apartments or villas would list as Entire homes/apartments. Here's the Airbnb room type definition:
Private rooms on Airbnb: Guests share some common areas with you, like the kitchen, living room, or bathroom, but they have their own private room for sleeping.
Entire homes/apartments on Airbnb: Guests rent the entire unit and don't have to share the space with you or with anyone else.
The good news?
NightsBridge can update your room or apartment availability on Airbnb in the same way we update other channels like Booking.com or Hotels.com. Contact us to find out how easy it is to update Airbnb with one click, at the same time as your other websites.