"No one comes to your website to be entertained. They have questions they think you can answer. Content answers questions." ~ Jay Baer, Convince and Convert
Regular, relevant and useful content published on your website will ensure that visitors will want to share items from it, revisit it and be comfortable enough to book through it.
If people spend more time on your site, they are more likely to become a customer. Provide them with useful information to read through and they will be more likely to book online. The simplest way to group all of this additional content together is in blog format.
What should you write about?
Answer questions: Potential guests have questions about your establishment. Make a list of what these might be and write blog posts that answer each of them. It should be easy for a visitor to find answers to questions on your site. Blog posts like these show forward thinking and will increase trust and the chance of an online booking.
Potential search terms: Think about terms that people will likely use to search for your establishment. You can even brainstorm this with colleagues or use Google's Keyword Tool to see how popular your terms are or to discover others.
If you for example offer disabled facilities, write a blog about it. When someone searches for 'disabled facilities' in your area Google will pick up on your post and direct a potential guest to your site. Write blog posts about what is unique or special about your establishment.
More blogging tips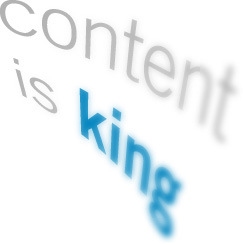 Speak in your own voice. Your business is about you – potential customers should get to know you from when they first start reading about your establishment online. Don't worry about not being a good writer. Use pictures to explain what you mean. Articles also don't have to be very long, a few short paragraphs will do!
Don't include marketing messages in your blogs. Make your blog articles focus on things that your customer would like to know by providing helpful tips, hints and information that will make their stay and trip easier and better. Write like you are having a conversation rather than doing a sales pitch.
Add useful local content. This can include local event information, restaurants, attractions and activities. You will know how often you are asked about places to eat and things to do in your area.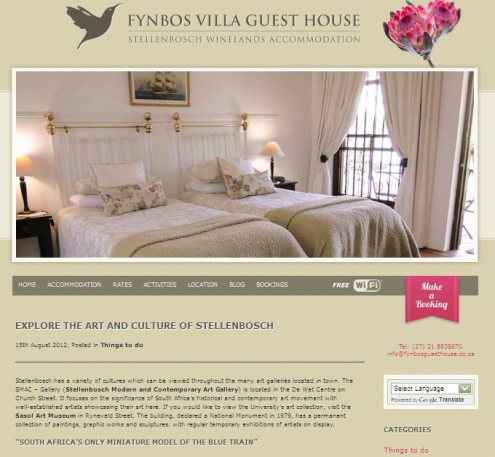 Include at least one image with each blog. People love pictures! You can use more than one, and even if you publish more pictures than text it is also great. You can embed videos onto your blog when you get more comfortable.
Post regularly. The more useful content you have on your website, the higher the chance of your web page being found via the search engines. Try to set aside time to write and add articles. This could be every week, every two weeks or at least every month. Start! You'll be surprised to discover it is easier than you think.
Listen to this useful podcast from the Social Media Examiner website for more tips.
If you have any suggestions about how blogging has increased your direct online bookings please share them by commenting below or adding them to our Facebook page.