Now is the best time to upgrade to BridgeIT — NightsBridge's latest, greatest cloud-based version. Access your calendar from wherever you are, on any device.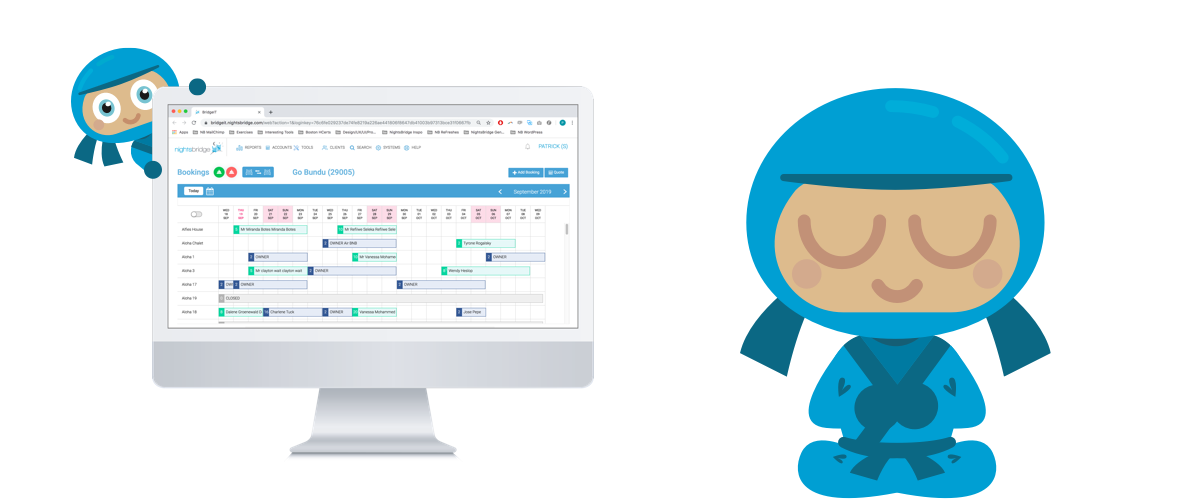 In the uncertain times we find ourselves in at the moment, we want to help you to make the most of NightsBridge. Spend your time on sorting out the little issues, and to upgrade your online presence. Once things settle and booking numbers return to normal, you want to be ready!
Over the last few years we have worked hard to move NightsBridge online. First, by moving the setup across in Version 6, and now having the total system 'in the cloud' (BridgeIT).
How do I know if I am on BridgeIT already?
How do you open your NightsBridge calendar?
If you log into NightsBridge through our website to see it, you are most likely already on BridgeIT.
If you still click on an icon on your desktop to open your calendar, you are still on Version 5 or Version 6 and we recommend an upgrade.
How BridgeIT will make your life easier:
NO MORE SYNCHRONISING! All information displayed is as live as it can be, nothing needs to be sent up or down with the push of a button.
No more system upgrades. Since we are all sharing one live server, the improvements we make to the system will automatically show on your side immediately too.
You can log into your calendar on any device, from anywhere (even if you are self-isolating in the Drakensberg).
For our dedicated Apple Mac users — you don't need Windows to use BridgeIT. Only an internet connection!
Cancelled bookings are automatically removed from your calendar, opening your room for another booking as soon as possible. (You will still receive an email and the booking will appear in your cancellation list for record keeping).
We automatically post payments to a booking that is swiped through a gateway – less admin for you!
Let's get you upgraded!
We have a team of consultants who are ready to upgrade your account and give you some training on the basics. Don't worry, it's very similar to what you have been used to!
Email us to request your upgrade.