Your NightsBridge booking form and the photographs on it is an important tool to use to sell your rooms. It can bring you commission-free bookings from your website or Facebook. Some channels you link to through us will also use this for availability and bookings.
You've heard before that a picture is worth a thousand words. So please take a look at your current set, and update or refresh them to give your booking form a fresh, new look.
Take a look at your current booking form:
Copy and paste this underlined URL into your browser, and replace *BBID* with your own BBID before hitting ENTER:
https://nightsbridge.co.za/bridge/book?bbid=*BBID*
Do a search for availability and check your room type images in the results.

The upgrades we are finalising on our booking form will also show off your photographs in a larger size. Make sure yours is up to scratch quality-wise.
Options to replace or add new photographs:
1. If you want to replace some of the current photos, or upload better quality photos you have saved on your computer, use the Image Uploader in Webview.
2. Or, if you need to take some new photos, use the NightsBridge app on your phone to help you do this.
1. Upload photographs from your computer using the Image Uploader.
Click on Image Uploader under the Web Info tab in Webview.
The easy tags will help you to select the types of photos that will capture all the important things that a guest wants to see.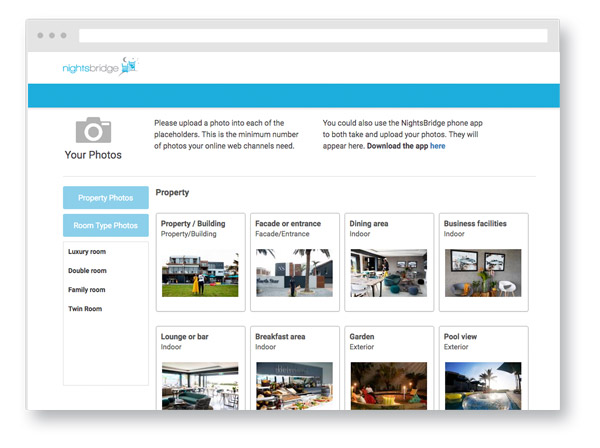 Click on our easy-to-follow tutorial.
2. Take new photographs using the NightsBridge App on your phone.
Log in to the NightsBridge app on your phone to take photographs and upload them to your booking form immediately.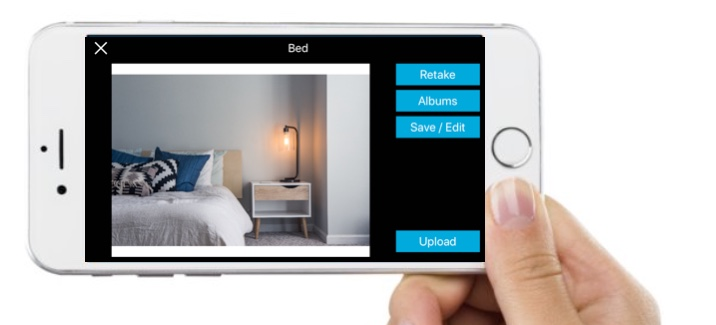 Tutorials:
How to upload photographs on Android
How to upload photographs on iPhone