About the NightsBridge SafeStays badge.
The NightsBridge SafeStays badge may be added to a property's website ONLY IF the property is committed to implementing the TBCSA protocols for cleaning and safety during the Covid-19 pandemic.
The property should be applying the industry protocols on a daily basis, according to their unique environment, size and setup.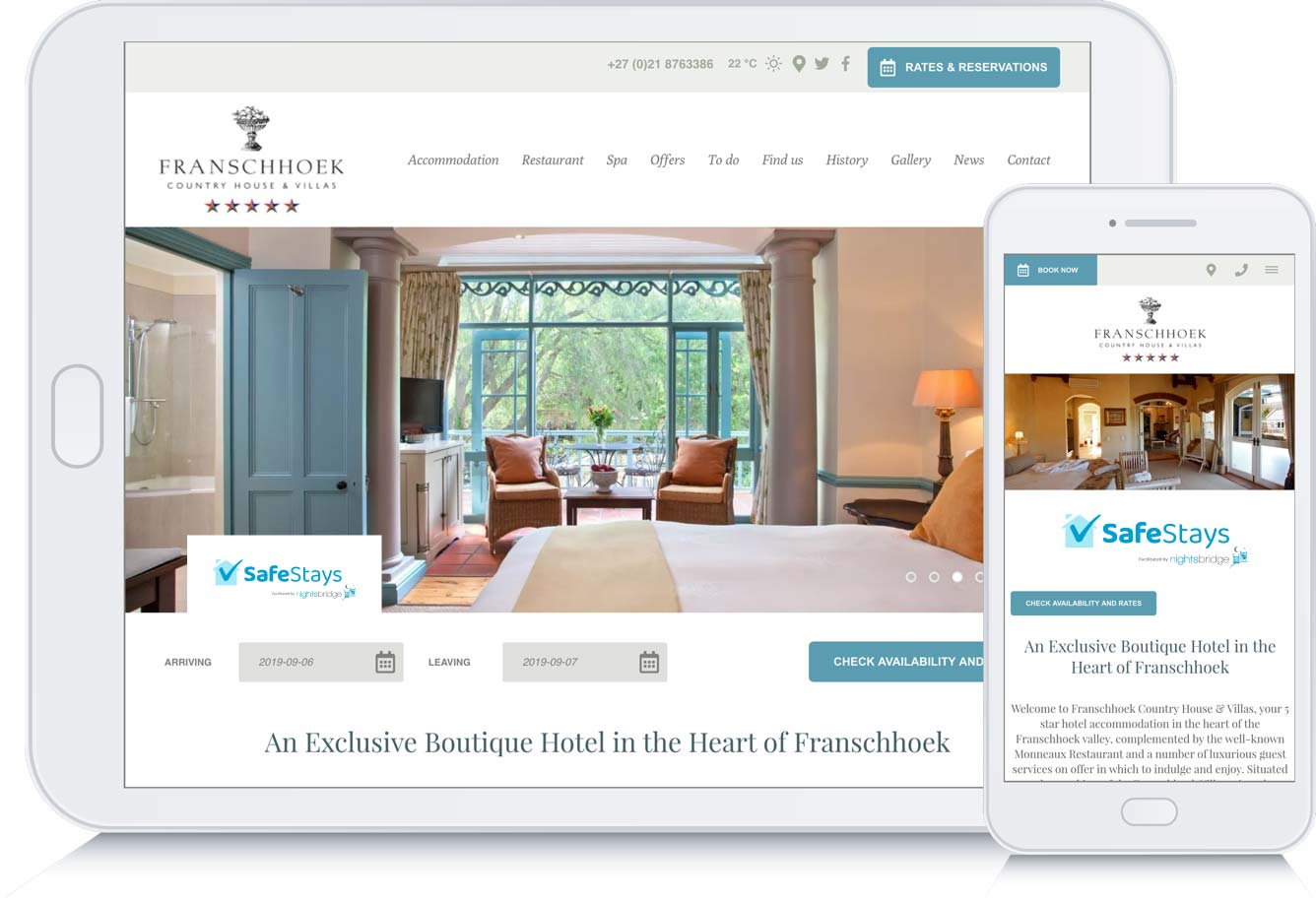 MUST link to our URL.
Wherever this badge appears it must be linked to this URL (to be opened in a new browser window):
https://site.nightsbridge.com/nightsbridge-safestays
This clarifies which industry protocols the guest can expect at this property. Remember, the badge is all about reassuring the guest that it's safe to travel.
Open the URL in a new window, so you don't lead the guest away from the property's own website.
Badge colour options.
There is a standard version for use on white or light coloured backgrounds and a white reverse version for use on darker backgrounds. Where possible please use the standard version.
Transparent png files:
Jpeg file (with suggested border for clearance):
To download click on a link then right-click on the badge and save it to the Images folder of your website.