It's a strange, in-between time we find ourselves in. After no trade, then some allowed business travel and now with local leisure on the cards, the light is slowly reaching the end of the tunnel. We've set up some guidelines to help you in preparing to open your B&B, guest house or apartment after COVID-19. Where should you be focussing your time and attention at the moment?
Study the industry protocols.
If you are ready to open, take some time to work through the NightsBridge summary of the TGCSA protocols.
The published TGCSA protocols covers a whole industry — from huge resorts to the 1-bedroom apartment. Because of this, some of the protocols might probably not be applicable to your establishment. Scan through the original documentation with a common-sense approach. Apply what is suitable, and practical.
The core principles which apply across the industry for guests and staff are:
Correct use of masks and other protective gear (PPE).
Effective and regular hand sanitising.
Regular surface cleaning of all types of surfaces.
Physical distancing through-out all facilities and sites.
Obtaining required COVID-19 guest information.
Train your team.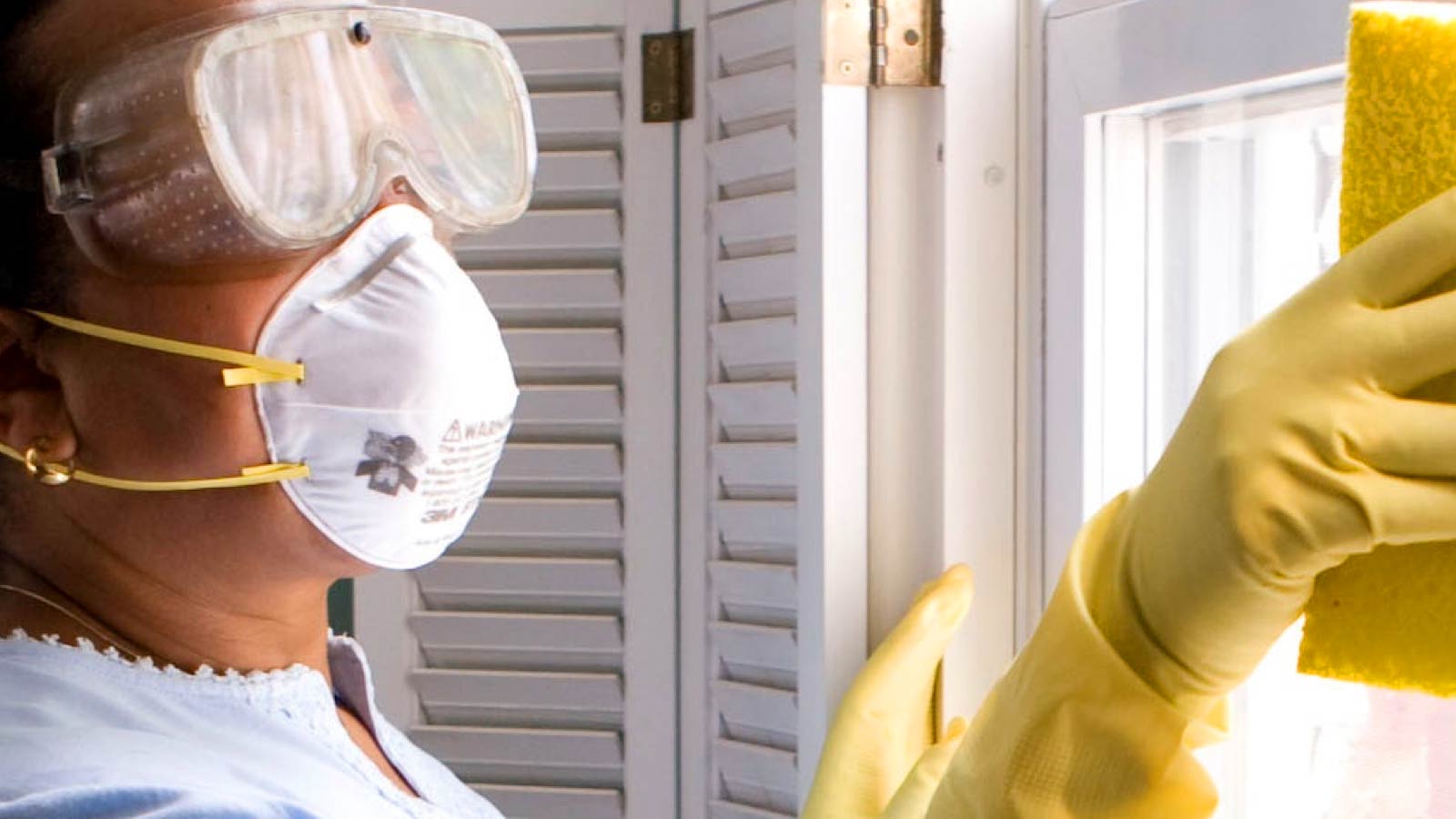 Hosting guests will be a different than before COVID-19. Everyone will be a little more sensitive to health and safety, and it will be the job of your team to make your clients feel safe. You should also do what you can to protect your staff while on duty.
Set up training sessions with groups of employees. Run through the basics of the virus, how it spreads and what the plan is to make sure that doesn't happen. Teach them how to properly use, and discard of, the PPE you supply. Get into the habit of sanitising and regular hand washing — encourage colleagues to remind each other of this constantly. And share your symptom plan with the team. What should happen if any guest or staff member shows symptoms of the virus?  What are the next steps?
Spend time on maintenance & deep cleaning.
While you are not yet running on all engines, focus on the small things you might have been neglecting. Make a list of items that need to be repaired and get started on fixes.
An intense, deep clean of public areas and rooms would lay down the principles at this stage. Clean and sanitise all the nooks and crannies you don't get to as often as you would like. Take frames and mirrors off the walls to clean behind them. Replace the filters on your vacuum cleaners. And when last did you clean the air-conditioning units or ventilation ducts?
Set up cleaning checklists.
The protocols mention a few specific surfaces and items to be sanitised regularly or during every room/unit clean. We've put together a cleaning checklist for rooms/units, and one for kitchens and dining rooms for you to use or adapt.  A checklist always reminds cleaning staff to not skip one or two steps. If you already have checklists set up, compare them to the published guidelines.
Show you're prepared with a SafeStays badge.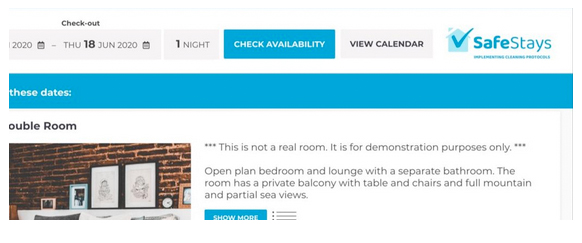 The NightsBridge SafeStays badge was created as a visual way of showing you implement the necessary protocols to open safely. Once you join the SafeStays channel (on Links Manager), the badge will automatically appear on your booking form, linked to a page explaining the concept.
You can also use this badge on your website and social media channels to reassure your guests that you take their health seriously.
Print a guest registration form.
If you are not on NightsBridge yet, we've put together a registration form with all recommended COVID-19 information included. Download and print it for guests to complete on arrival here.
NightsBridge users on BridgeIT can use the new Guest Communications tab when opening a booking. We're making it easier to collect guest info (along with the COVID-19 questionnaire) before arrival, and with limited physical contact.
Send the form to the main guest — and they can complete it for all the guests in the room. You can either send the email, or post the link to the form in WhatsApp or SMS.