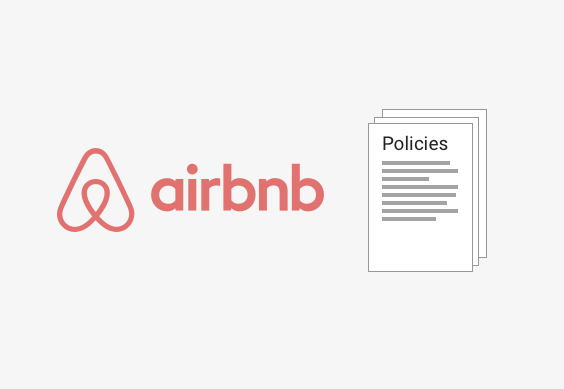 Here are the guidelines we've received from Airbnb to deal with queries, cancellations and refunds during this time:
Their main summary can be found here: Airbnb Coronavirus updates
16 October: Action Required – mandatory safety practices.
"All hosts are required to agree to these COVID-19 safety practices by November 20, 2020"
Airbnb are launching mandatory safety practices that everyone in the Airbnb community must follow and hosts who don't complete this requirement before the deadline may be unable to accept new bookings. Airbnb will provide hosts with access to tools and resources you'll need to uphold these standards.
To start, requirements will include:
Wearing a mask and practice social distancing, and

Following Airbnb's 5-step enhanced cleaning process. (This is based on Airbnb's cleaning handbook, which was developed in partnership with experts.)
08 May: Airbnb have extended the cancellation period.
You now have until May 15 to cancel 2020 reservations booked before March 15 without charges.
21 April: Our guide for software-connected hosts
We created a guide full of tips to help navigate hosting through the impact of COVID-19. For example, we've noticed a higher demand for longer stays and flexible cancellation policies, and many hosts are opening their properties to COVID-19 responders.
In our new guide, you can discover:
How to offer more flexibility to attract guests
Ideas to update listings for longer stays
Cleaning resources
How to host COVID-19 responders
Frequently asked questions, updates, and more.
See guide here.
Here are some actions we are taking to help you navigate the crisis.
We will pay $250 million to hosts to help cover the cost of COVID-19 cancellations.
When a guest cancels an accommodation reservation due to a COVID-19 related circumstance, with a check-in between March 14 and May 31, we will pay you 25% of what you would normally receive through your cancellation policy. This applies retroactively to all COVID-19 related cancellations during this period. This cost will be covered entirely by Airbnb. These payments will begin to be issued in April. Guests with reservations booked on or before March 14 will still be able to cancel and receive a standard refund or travel credit equivalent for 100% of what they paid. You can go to airbnb.com/250Msupport for more details.
We are creating a $10 million Superhost Relief Fund.
This is designed for Superhosts who rent out their own home and need help paying their rent or mortgage, plus long-tenured Experience hosts trying to make ends meet. Our employees started this fund with $1 million in donations out of their own pockets, and Joe, Nate and I are personally contributing the remaining $9 million. Starting in April, hosts can apply for grants for up to $5,000 that don't need to be paid back. You can go to airbnb.com/superhostrelief for more details.
We are making it easy for your previous guests to send financial support directly to you.
We have heard from countless guests who are incredibly grateful for the flexibility of Airbnb hosts and are interested in supporting you financially. We are creating a way for guests to send a note along with a contribution to any of the hosts who they've previously stayed with. We expect this to go live in April. We know that even a little goes a long way during this challenging time.
We also have their guidelines on the following topics:
Extenuating Circumstances Policy: (Full policy here)
For eligible reservations, guests can receive full refunds and hosts can cancel without charges. If a reservation is eligible for cancellation under this extenuating circumstances policy, travellers will get their full refund and hosts will be able to cancel without charge.

Super strict cancellation policies (Email received from Airbnb 27/03)
Airbnb is making the following temporary changes to payouts for Super Strict 30 and Super Strict 60 cancellation policies:
As of today, Airbnb is suspending the ability for hosts to opt in to the Super Strict cancellation policies. Listings with these policies already set will maintain them, but no new or existing listings will have the ability to add these policies.
Starting this week, Airbnb paused the early payout functionality related to these policies. These cancellation policies will still apply to listings with these policies in place (subject to theirextenuating circumstances policy and other terms and policies), but they will no longer send host payouts in advance for listings with these policies. Hosts with these policies will receive their payout 24 hours after the guests' scheduled check-in time as described in this Help Center article.
Airbnb will not charge the additional 2% host fee for these cancellation policies while early payouts are paused. For bookings with Super Strict cancellation policies made after this week, they'll reduce the host fee by 2%. For previously made bookings that have not yet been paid out, they'll be refunding the additional 2% fee.
Answers to hosting questions: (Full article here)

A guest just cancelled on me. What happens now?
If your guests cancel their reservation through this policy, Airbnb will notify you and automatically unblock the dates on your calendar so that you can host other guests, and they won't collect any fees for the cancelled reservation.
A guest is coming from an impacted area. What should I do?
If you're concerned about hosting a guest who's traveling from an impacted area or you just don't feel safe hosting right now, you can cancel eligible reservations through the platform. You'll then be notified that your reservation qualifies for a cancellation without charge, and your guest will get a full refund. It's a good idea to message your guest as early as possible explaining the need to cancel. Please be mindful of Airbnb's nondiscrimination policy.
What should I do if I'm uncomfortable hosting a guest?
Airbnb outlined some guidelines and questions you can consider asking to help you get the information you need.
Is there anything you can do to minimize the impact on your hosting business?
While many travellers are choosing to stay home during this uncertain time, some are still considering local stays and future travel. To meet those guests' needs, we're working to highlight listings with flexible cancellation policies. Airbnb also put together some tips to help you minimize the impact of COVID-19 on your hosting business.
How will Airbnb support hosts who offer more flexible stays?
Airbnb developed a suite of tools and programs to help both hosts and guests navigate uncertainty and support more flexible travel plans. Learn more
Is Airbnb collecting fees on cancelled reservations?
When reservations are cancelled under the extenuating circumstances policy, guests are refunded the cost of the booking. Airbnb won't be imposing any cancellation charges on hosts who have to cancel eligible reservations.