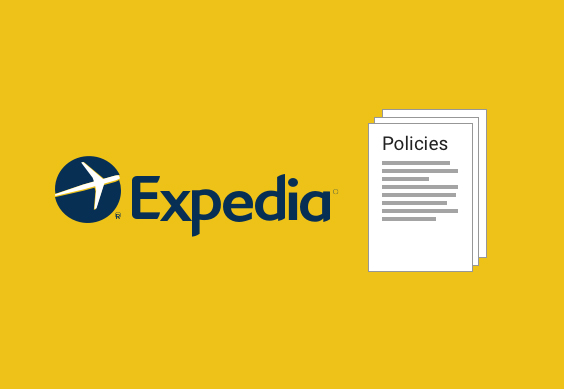 Here are the guidelines we've received from Expedia to deal with queries, cancellations and refunds during this time:
Their main summary can be found here: Expedia Group General Coronavirus Updates
We also have their guidelines on the following topics:
Simplified policies for refundable bookings (Email sent to partners 31 March)
For all reservations with check-in dates through April 30, 2020, we've made our lodging partners' offerings simple, flexible and attractive to travelers.
This simplification materializes as follows:
Non-Refundable Rates:

We've temporarily stopped displaying fully non-refundable rate plans on our sites for booking windows between 3 and 60 days. This is to increase traveler confidence to book and minimize post-booking complications.
For existing non-refundable bookings cancelled by travelers, we will issue refunds and send an email confirming the cancellation.
We strongly encourage you to make competitive, fully-refundable rate plans available to travelers. You can do this in Partner Central or through your channel manager.
Refundable and Partially-Refundable Rates:
Existing bookings.
We will automatically extend the free-cancellation period to 24-hours before the check-in date and issue a full cash refund to travelers who choose to cancel.
Future bookings.
We will update all rate plans to a free-cancellation 24-hours in advance of the check in date, allowing travelers to cancel now or delay their decision until closer to their stay, should the situation improve.
We sincerely appreciate your flexibility and support in allowing us to make these simplifications on your behalf. If you don't want the 24-hour cancellation policy to apply to your future bookings, you can remove inventory for those rate plans in Partner Central or through your channel manager.
Expedia Group will not earn any fees or compensation for these cancelled bookings and we expect you will waive, or refund, fees and other amounts as well.
Thank you for understanding as we move to help travelers navigate these uncertain times and set our industry on a good path to recovery. As conditions change, we will continue adjusting our policies on our
force majeure policy page
and keep you informed on the rationale behind any change. As always, your Expedia Group
 team is here to help
with any questions.
Solution for Non-Refundable Rates (Email sent to partners on 19 March)

Global Cancellation Waiver Program

Expedia set up a Global Cancellation Waiver Program. Hundreds of thousands of lodging partners – chains as well as independent hotels and property managers – have joined, allowing Expedia Group to reach out to travelers at scale and automatically process their cancellations and refunds should they wish to cancel their booking. This sends a positive message to travelers about
what hospitality is all about.
As a result of these global force majeure circumstances, Expedia intends to enroll all partners with outstanding non-refundable prepaid bookings made prior to March 19th for stays between March 20th and April 30th, 2020 into the Global
Cancellation Waiver Program. If you prefer not to issue refunds and do not wish to be automatically enrolled into the Global Cancellation Waiver Program, you can contact your market manager to discuss options.
Expedia Group will give travellers who cancel non-refundable reservations at your property within the dates above a one-year travel voucher for the initial booking value (excluding a small subset of bookings for which the issue of a voucher is not technically possible). This allows them to rebook your property on our sites and is designed to help you maintain your existing book of business.  Of course, they can't guarantee that all travellers that cancel, especially those traveling internationally, will rebook their trip.
From March 21st, Expedia Group proactively informs all travelers with outstanding nonrefundable bookings whether they will receive a full cash refund or a one-year voucher, in alignment with your selected option.
For any type of booking, they have recently launched the ability for you to initiate cancellations in Partner Central if the guest contacts you directly.
Expedia Group will not earn any compensation on these cancelled bookings.
As a thank you for putting travellers first, you will receive a boost to enhance your visibility across their sites for the next 12 months.
How to handle a no-show booking:
Due to the large volume of cancellations being received, some customer's attempts to cancel before the check-in date may not reach you until after the check-in date. In these circumstances, the booking falls within the force majeure flex policy.
Handling Expedia Virtual Card issues: